This weekend was for the books as clients, family and friends came out to celebrate celebrity publicist, Eboyné Jackson. The star studded pink carpet included guests such as; Joc and Kendra, Hurricane Chris and Bird, Dr. Contessa and Walter Scott Metcalfe, Makeup By Barbee, Troy Clinton, and so many more. 
It's no surprise that the pink carpet was overflowing with love, it was to honor who the host lovingly referred to as, "greatness." Eboyné wears many hats and this mogul lets everyone know that she's walking in her purpose and her stiletto steps are ordered by GOD. The lavish gathering included gospel music selections as well as a powerful prayer and message.
During the intimate setting the media maven was able to express her gratitude for all of those in attendance as well as provide motivation and encouragement Eboyné Jackson discussed her journey as a publicist as well as provided insight on just what the next chapter looks like for her. Eboyné is excited to expand her brand to now include a luxury fashion boutique as well as a new podcast which will be faith based. Eboyné makes no secret of who she serves and who she gives all the glory to and for that she is determined to continue to soar.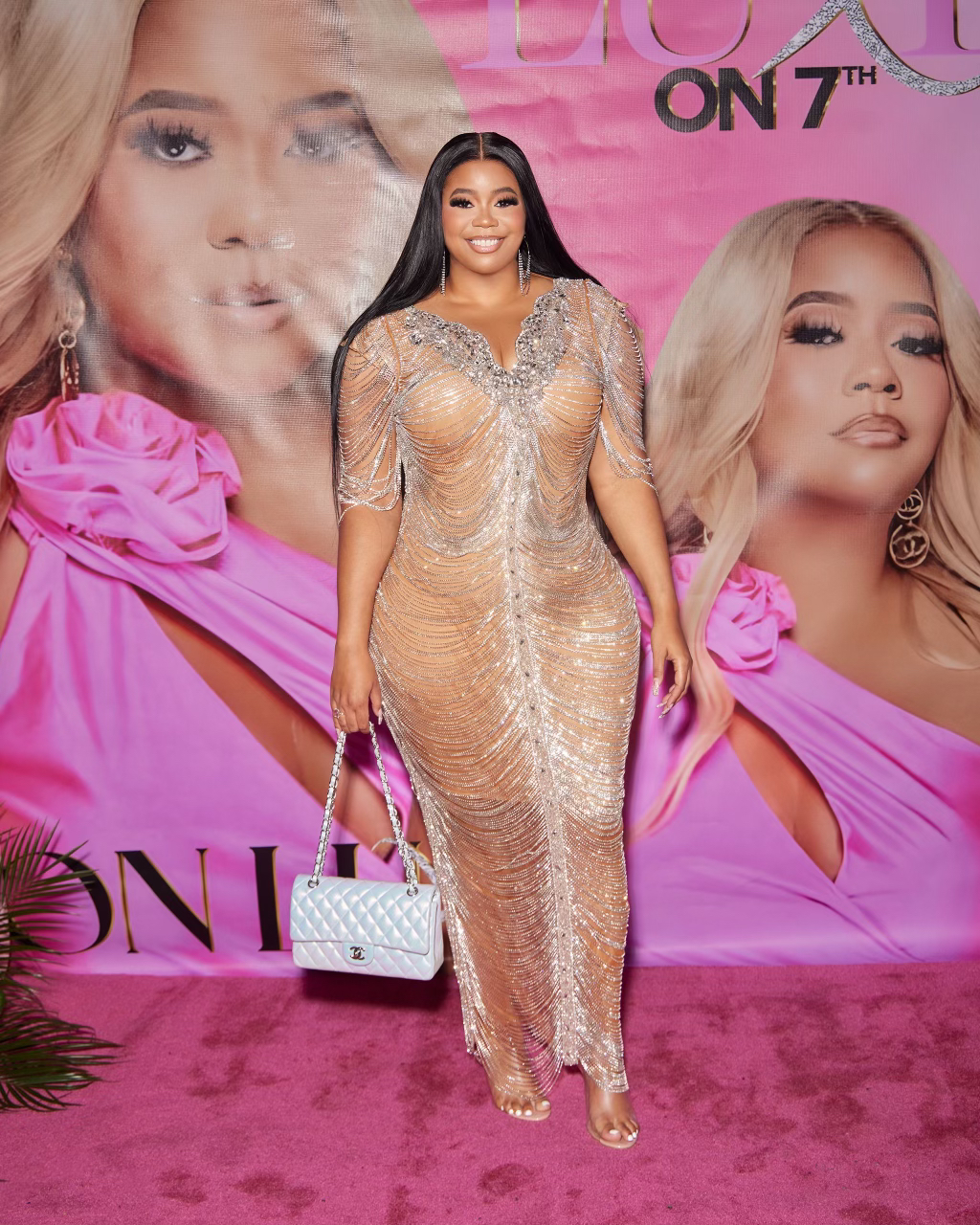 To end the night off, the guests were able to see the new digital SHEEN cover featuring the lovely publicist herself which left the party goers in awe. The cover features the media mogul in a black dress with her tresses flowing and how fitting because that's just what Eboyné Jackson is doing; flowing and elevating and we love to see it.
We wish her much success and congrats on all things Eboyne Jackson.
Photo Credits: Courtesy of IG account
@iameboyne