If you're looking for a fire female rapper, Princess Nokia is your girl. Signed to Sony Music's Arista Records, the New York native arrives on the scene with her standout bars, diverse sound, breathtaking beauty, and out-of-this-world personality. Stemming off the momentum of her viral TikTok hit "I Like Him," Nokia proves she can't be stopped.
On Wednesday, October 6th, Princess Nokia brought her massive following to the legendary Fonda Theatre in the heart of Hollywood in Los Angeles. Serving as the fourth stop on her Bloom Tour, she definitely showed out. Coming out in the baddest fit, red spandex shorts, fur boots and a bunny-eared hat, she opened up up her set with "Sugar Honey Iced Tea (S.H.I.T.)". Nokia's fans did not come to play as they rapped along to every lyric and danced.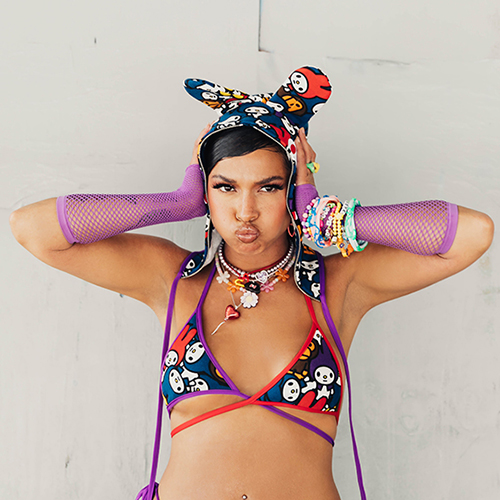 It's obvious why Princess Nokia's fans are so loyal… she truly cares about everyone there. During the show, Nokia took a break to make sure everyone knew it was a safe space. "You came here alone? You're not alone anymore." She even took a moment to hand out waters to the crowd!
The show closed out with her smash hit "Saggy Denim" from her 2017 album, 1992.
All images provided by Goldenvoice