The moment CEO, Sapphire Kharyzma saw that there was a gap between brands and influencers, she took it upon herself to create a brand that could highlight women of color around the world! Whether it was lack of representation in campaigns, travel, beauty, or lifestyle in general, Sapphire wanted to create a luxury and intimate get-away for these women to get out of the house, even with social distancing guidelines put in place. With travel being one of the hardest hit industries during our current pandemic, we were all left wondering how could we continue to travel? Well, find out how you can with the help of Sapphire Kharyzma herself.
Tell us about the inspiration to create Queens of Virtue.
Queens of Virtue was birthed through the desire to create a brand for multicultural women – to inspireHER, motivateHER, influenceHER, educateHER, empowerHER, and leadHER to make her passion and purpose, her paycheck. Travel has always been my passion and therapy, with beauty and style being my creative outlet. Originally, the brand was my blog – 'Travel. Beauty. Style.,' but I decided to plant seeds of expansion. I focused on becoming a certified travel consultant, but I wanted to create a platform where women can not only travel but connect through genuine togetherness. I did not want just another travel agency, so the brand operates as a DMC (Destination Management Company) and a DMO (Destination Marketing Organization) as well.
As a blogger I noticed that influencers of color were being left out of the "influence" space, especially in the luxury sector. Campaigns continued to go to black and brown destinations, yet the message appeared extremely whitewashed. So, I became the change I desired to see! No longer did I care to come to the table. I realized that my entire life, I was a master chef. I asked myself, why sit at the table, when I am the createHER of the Michelin 5-star menu? Coming from a Caribbean culture, raised in Brooklyn, NY – I knew that it takes a village! So, I built one.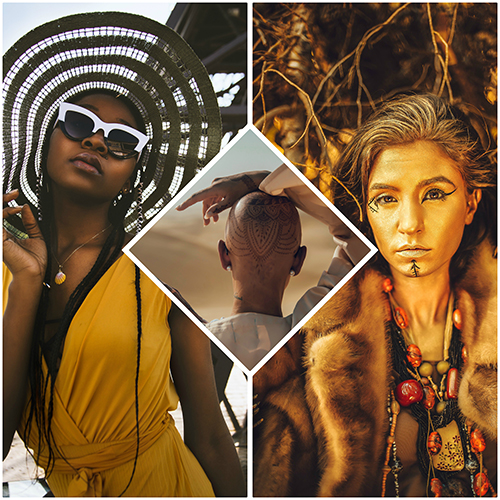 With our current pandemic, what tips would you offer our readers in terms of traveling?
Travel as we have grown accustomed too – has a new look! Expect to see a slow rise to what you knew as "normalcy."
Please, make sure to secure travel insurance when traveling!
Be sure to research COVID policies and quarantine expectation to any destination – to avoid having to spend your trip being quarantined.
Pay attention to cancellation and refund/change policies when booking.
Be sure to have masks, sanitizers, and wipes on hand (especially on your person, not just your checked bags).
If you are checking bags, I highly recommend having it wrapped at the airport (if available) as you can remove this coating upon arrival to avoid possible germ contamination.
I strongly recommend booking through an advisor or counselor as we are equipped, able to navigate, as well as advocate on your behalf!
Third party booking sites are convenient – until you must make a change or need further assistance! Besides, travel experts can get you additional perks, better accommodations, etc. – basically more bang for your bucks!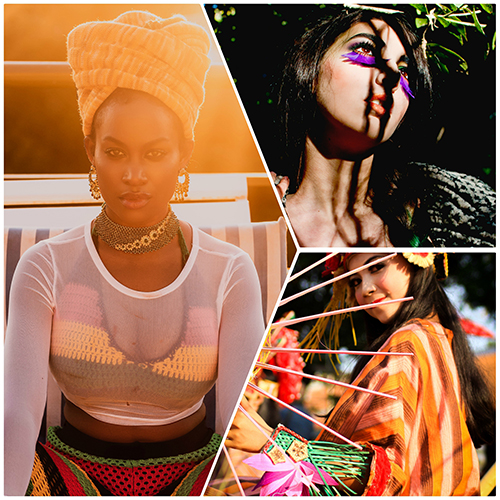 Tell us about the 'She Rize' movement.
The 'She Rize" movement is all about the 'Power in the Pack." We are Women of Power, uplifting multicultural women, helping them to recognize their role by unleashing their Queendom that exists within. The brand offers resources within pillars of motivation – through coaching and mentoring – for small businesses and entrepreneurship development. As a woman, one of the hardest things to accomplish is being mentored and/or coached by other women. Not too many women take the time to be our sisters' keeper.  I remember looking up to Toni Morrison, Terry McMillan, and of course, Maya Angelou. Their creative works gave me the inspiration and fuel I need to 'rize' when the world told me I cannot! "You may shoot me with your words, you may cut me with your eyes, you may kill me with your hatefulness, but still, like air, I'll rise!" – Maya Angelou.  
I work 1-on-1 with women aspiring to take their brands higher. For those who are interested in the travel industry, you will receive mentorship and coaching, in addition to training and job placement upon industry certification. In fact, you can expect my guidance and support throughout the entire process.
Can you tell us about the initiative, Shades of Beauty?
For the last decade, as a digital influencer, I recognized a void within the industry. The goal is to be the bridge that connects the not-so-invisible dots. Working with women influencers and creators of color, is my passion – as well as a privilege! This initiative works with top brands, professionals, and influencers/creators (by invitation only) to create content as storytellers! Throughout the year, this collective hosts exclusive FAMs (familiarization) and Press trips for influencers to experience destinations and events, saturated in luxury and style. I also create luxury campaigns in the Travel and Lifestyle arenas. The initiative also provides a luxury digital magazine for creators and influencers, by creators and influencers called 'Shades of Beauty, Influence of Color,' as well as a podcast series called the 'Queen's Qorner,' training, courses, and virtual travel content – all launching soon.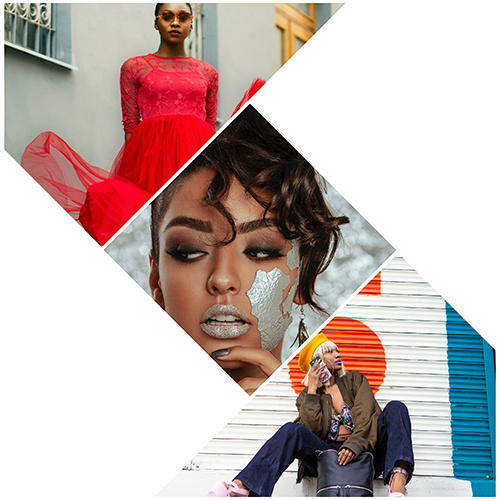 What do you and your brand hope to accomplish in the years to come?
The vision I have for Queens of Virtue continues to transform. I hope to impact over 1,000 women globally by the end of 2022, leaving a digital footprint of change and growth. By 2025, I hope to reach over 10,000 women. When I say impact – I mean to influence, inspire, empower, educate, lead – to shape in some way, helping HER to not just tell her story, but to manifest her dreams into a sweet reality. My goal is to have properties; Airbnb's, resorts, and Inn's in exotic destinations around the globe, in addition, catamaran(s), private jet(s) and thousands of sustainable women-led and owned businesses under my wing by 2030. I plan to leave a legacy for my children and grandchildren. Queens of Virtue aims to be a household staple and world-renowned luxury lifestyle brand for decades to come.
For more on Queens of Virtue, click here!
Click here to follow Sapphire on Instagram today!
All images provided by Sapphire Kharyzma