April's not just about taxes. This is Financial Literacy Month, a great time to step on the path toward financial enlightenment.  These financial gurus — with thousands of loyal followers — make everyday finance fun, accessible and easy to understand.  We know money talks can be stressful, boring or hard to comprehend but these gurus will help you appreciate our hard earn dollar!
A great financial guru will change the way his or her audience thinks about money. These five experts are particularly inspiring.
She clawed her way out of $30K in debt and now she's educating families and on how to save for especially now that American's are facing unprecedented economic hardships.
Please introduce yourself to our reading audience.
I am Holly Reid Toodle, CEO of The Master Playbook, and I'm on a mission to help hardworking professionals, families, and the next generation break the cycle of paycheck to paycheck living and avoid common financial pitfalls. This mission is achieved through interactive and engaging seminars, award-winning resources, online courses and customized financial coaching.   
I bring my knowledge and experience as a licensed CPA, an experienced corporate financial consultant, and Certified Financial Education Instructor to help families build and execute a legacy worth living.
What made you want to go into business?
After clawing my way out of over $30k of consumer and education debt, I wanted everyone I knew (and everyone I didn't know) to experience the joy and freedom of living on the other side of credit card and student loan debt.   In addition, I wanted to take a more proactive approach in solving for the economic inequality or unequal distribution of income and opportunity I observed between different groups in society.
I believe everyone has the power to create a healthy financial future, and financial education is a key component to close the wealth disparity in America.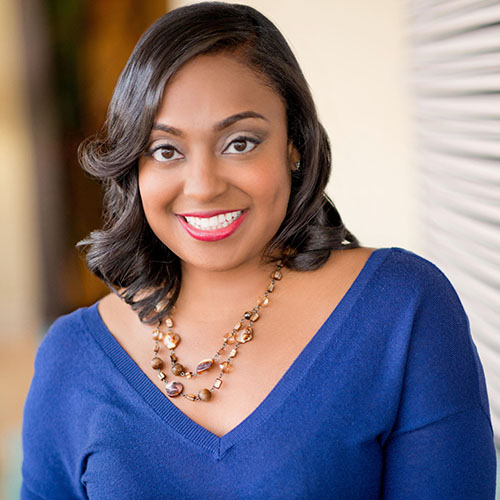 Why are you so passionate about financially empowering families?
In my pursuit to close the financial literacy gap, families are essential because they are the lifeline of thriving communities.  The fact is, money management is a life skill rarely taught in our schools and often overlooked in the home.  However, when parents and their children are knowledgeable, it leads to positive change and can significantly influence and shift the financial trajectory of each family member and the communities where they live and in the communities they choose to support.
What special or unique about The Master Playbook?
The Master Playbook is a financial education and wellness company that meets you where you are and guides you through a transformation to build a solid financial foundation without sacrificing your lifestyle.   We move beyond ramen noodle dinners and anti-latte solutions. Our focus is to minimize personal financial pain points and maximize financial confidence. 
In addition, we equip families with the tools and resources to start money conversations and to practice healthy money habits with their school-age children.
What is one piece of financial advice you'd like to share with our readers?
Move with a sense of urgency to create a financial safety net for yourself and a financial legacy for your family.  If someone relies on you financially for support, take action to create a savings plans and to find the right insurance coverage that meets the needs of you and your family. Simply stated, tomorrow is not promised.
What motto do you live by?
Done is better than perfect.
What is your favorite quote?
"If you want to go fast, go alone. If you want to go far, go together."  – African Proverb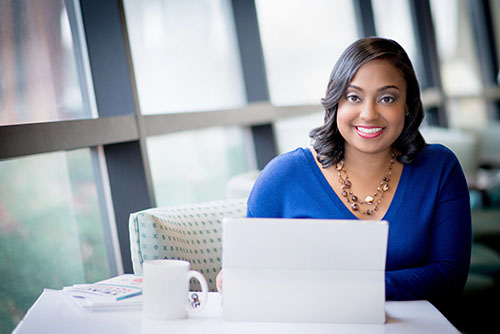 How can people connect with you?
I welcome Sheen readers to connect with me @TheMasterPlaybook on Facebook, Twitter and Instagram, and I encourage everyone to visit The Master Playbook website and take advantage of the resources and the community to keep your finances a priority throughout the year.
What is next for you in 2020?
I will continue to spread my financial education message and create engaging content to educate, motivate and inspire people into action. 
In 2020, I picked one word for the year – Execution. 
But that word isn't just for me, it's for anyone sick and tired of past results and those who are finally ready to get their financial house in order.  There's a lot of year left, so I encourage you to join the financial literacy movement and let's create more ways to connect and work together this year!
Contributing Writer – Dr. Cozette M. White, Advisory Accountant and Tax Expert.  Learn more about Dr. Cozette M. White at www.cozettemwhite.com. 
Follow Dr. White – LinkedIn | Instagram | Facebook | YouTube TODAY!
All images courtesy of Holly Reid Toodle