When it comes to music and the entertainment industry, Victor Jackson needs no introduction. The artist is a true force to be reckoned with as he navigates his way to the top of the charts. The Atlanta-based artist took time out of his day to speak with us about the release of his latest single, "He Belongs to the City," quarantine life as an artist, and much more!
How did you end up in the world of entertainment?
I grew up in a musical household and my parents met in college in choir together. My siblings and I all grew up singing with my parents. We would all sing at church and then my brother Vaughn and I would sing together at talent shows. Singing and music was always a part of our family, but my first real professional job was during the 1996 Olympics. My brother and I auditioned to be Coca-Cola City Kids which were part of a performance group that performed during the Olympics in Centennial Olympic Park. My brother became part of the cast and I became an understudy and so that was my first professional job, and my first break into the world of entertainment.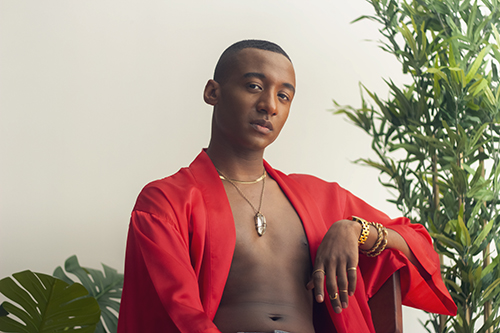 Tell us about the inspiration behind your latest single, "He Belongs to the City."
My inspiration behind He Belongs to the City is that I wanted to create a Black queer love story. My mentor, Jamaica Craft was listening to some of my records one night and she was like, "You know – you cannot release another single until you write something about love. You don't have to be in love. That doesn't have to be your reality right now, but I feel like you should write a single about love because your perspective on love could be unique and interesting. 
So when I went into my process of developing a new single I just thought about what it feels like to be surprised. I like surprises! And I like affection and attention. I'm a Leo (laughs) so in the moments when I feel like someone I'm interested in isn't making themself available for me, it can be frustrating sometimes. But that frustration is worthwhile when that person comes around and they surprise you. Whether it's just a present or just their presence that they're surprising you with, it's always sweet and a gesture of interest. I think a lot of times in the world and age that we live in right now, people are afraid to show that they're interested. So I wanted to write a song that freed people: gay, straight, or otherwise to be ok with being head over heels for somebody and going through all the feelings and all the butterflies that come along with that.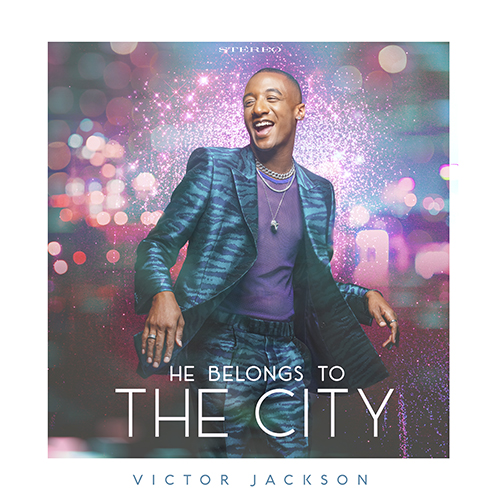 How would you describe quarantine life as an artist?
For me, quarantine life has been an extreme adjustment. At first it was lots of cancellations. Then it became finding power in the pivot; finding power in these new digital resources that we have access to that allow us to connect with our friends, our family, our fans, and our followers. And so, my life as an artist in quarantine has essentially been one of discovery and finding out all of the potential that I have inside of me, and all the potential that is accessible to me in this digital world that we live in now.
I was able to perform for the the first Global Black Gay Pride and it was incredible to pre-tape my performance and then see it streamed on YouTube, and be able to put in all the energy that I would put into a live performance into something that was filmed. Essentially it's a time capsule. I feel like this time of quarantine has forced me to really create more timeless work and not just perform in a way where it's like – if you weren't there you didn't really get the essence of it, but it allows me to package my performances in a time capsule of sorts and be able to live with it and push it out to the world.
What are you currently working on and what can we expect to see from you in the future?
Currently, I am putting all of my energy into two EPs. One will be an acoustic EP and the other will be a studio EP. They will both have visuals attached to them. I'm putting my energy into really conceptualizing what I want it to look like. Live performances aren't something that's happening now so how I engage with my audience is happening through visual representation. I want to make sure that not only am I giving the people who enjoy my music something great to listen to, but I'm also giving them something great to look at as well. Be on the lookout for both of those projects because they will be entering the cypher in the near future. 
All images by Aaron Hamilton