Music sensation, AMAAL is preparing for the release of her upcoming EP titled, Milly coming this fall! As a singer, she's unmatched and as a songwriter, her words captivate us – leaving us mesmerized. Ahead of the big release, we wanted to catch up with her to discuss her brand new single titled, "Honey," the new EP, and much more!
Tell us about your brand new single, "Honey." What was the inspiration behind the song?
The inspiration for "Honey" comes from a place of feeling really sexy, glamorous and cocky in the studio one day. I wanted to capture this playful fun message of reaffirming my worth and value in not only a relationship, but overall as a woman. Compared to my last project and the space I was in while creating, it was from a place of uneasiness and being held back by fear. In the end, I was able to do the work and emerge as a more confident self-assured woman. I wanted to capture the essence of those feelings and out came "Honey."
Can you give us insight into your upcoming EP Milly?
I titled the project Milly, my nickname that actually is more than just a name but what allowed me to be my fun, wild, unadulterated self when growing up during my young adolescence. Having a nickname for us girls gave us the opportunity to still be somewhat anonymous while we could make mistakes without it being attached to our real names. It was during this time I was able to develop and learn about these sides of myself and it's this energy that I tapped into while recording this project. I wanted to capture the carefree, fun, confident side of me that I was no longer burying away and I truly feel I was able to accomplish that on Milly.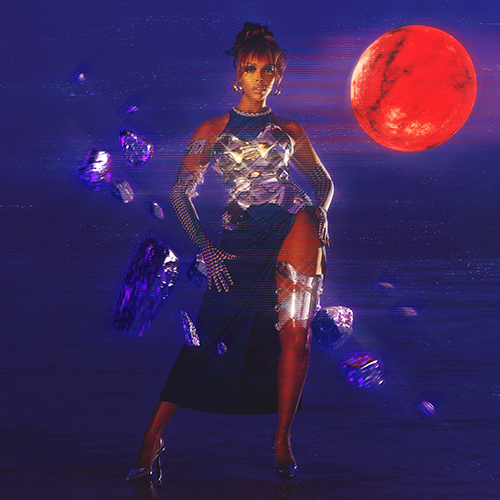 What has it been like for you as an artist during this time of COVID-19?
Difficult is really an understatement! This last year, not only for me, was a challenge every day. Thankfully I was able to surround myself with my loved ones because I realized it was in those simple moments that I was at my happiest. My artistry and my mental health are interconnected, so once I was able to settle into the new normal, my process in creating music started to pick up naturally.
What else can we expect to see from you in 2021?
My number one goal is to be consistent and share more music with my supporters! I have so many records that I've worked on and what this last year has taught me is to never take time for granted and to stop getting in my own way. My motto moving forward is create, release, and let go! I'm channeling that energy and want the remainder of 2021 to be one of fearlessness. Also, with the Milly EP being released in the fall, I would love to go on a mini tour and be able to perform again hopefully.
For more on AMAAL, follow her on Facebook, Instagram, & Twitter.
Featured Image by Willy Verse