Music sensation, Reyna Von Chase has just recently released new music and we couldn't be more exciting. With true talent and creativity, it's clear Reyna's music will touch everyone that tunes in. We recently caught up with the emerging artist to discuss what she has been working on, what she plans on releasing, and much more.
What made you want to step into the world of entertainment?
I was drawn to the music very early in my youth. The very first CD I ever learned was a country CD by Lorrie Morgan. I always had a passion for it, and when I reached elementary school, I knew I wanted to take my musical talents further into the professional world.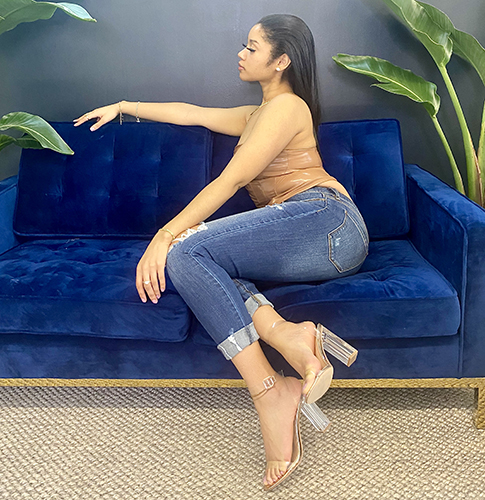 Tell us about your latest single, "Call Me." What inspired it?
Initially the song was proposed to me by Choyce, and he wanted me to add some flavor to the record. And that's exactly what I did! I am happy with the way it has been positively received by audiences.
How has it been being an artist during this time of COVID-19?
Being an artist during covid has its pros and cons. Although there aren't performances happening at the moment in NYC, you can still build connections through social media. For example, "Clubhouse" was a great way for me to meet people informally all through the world. Which was pretty cool. I do miss performing however and look to perform very soon. The pandemic has been a great time to devote to writing. These times have turned the world upside down and the emotions involved with all of these changes will inspire new art. I am excited to be part of the anticipated Art Renaissance that is bound to happen when this dark period is over. I'm hoping music will be a part of the healing process this world needs following the traumatic times we collectively experienced.
What are you currently working on?
I recently recorded a live session to gift to my fans (known as Chasers) who have not been able to experience live performances due to the pandemic. I wanted to give them a taste of a Reyna Von Chase live show and also give my music a new vibe through the unplugged arrangements. I also collaborated on a dance remix to "Crush On You" with an LGBTQIA+ DJ named Robinette Jones. I hope to release a video for it in the near future. Right now, I am working on everything new. New music, new videos, and new content. I'm also looking for inspiration which will enhance my creativity.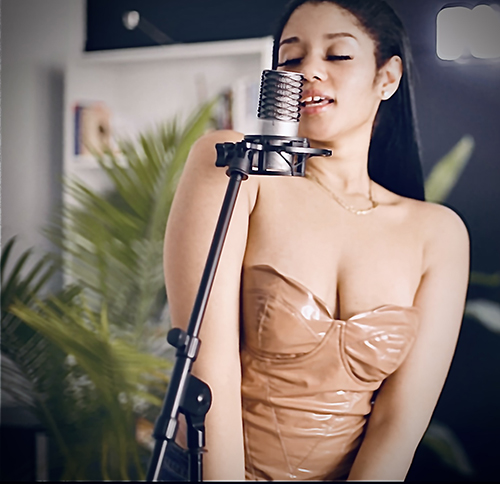 Listen to Reyna Von Chase today on Apple Music and Spotify.
For more on Reyna Von Chase, follow her on Facebook, Instagram, Twitter, & YouTube.
All images by Playbook Media Group