Fashion world, stand up and TAKE NOTICE! And let's give credit where it is due! Shateara Louissaint is definitely a fashion mogul in the making and her brand Cute and Covered is on the rise! The secret is out. Modesty is still attractive. Being fully clothed is still in order. Shateara is making this message very clear with her bold stance and  making one definitely pay attention! Sheen has the opportunity to sit and chat it up with this spectacular young lady….listen in!
Please introduce yourself to the reading audience. 
My name is Shateara Louissaint. I currently reside in Indianapolis, Indiana. I am a Middle School Science teacher. I am an active member of Turning Point Family Worship Center. 
What is your definition of influence? 
Influence is the impact you have on a person's character, attitude, and values.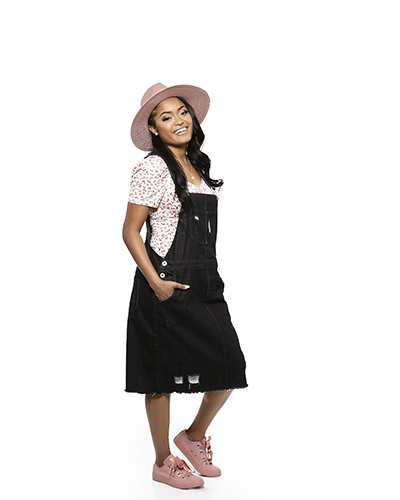 How have you used your influence to enhance the lives of others?
Being a middle school teacher and serving on the youth board at my church gives me the opportunity to be a positive influence daily. I don't just teach my 
students Science, but I show the young ladies the importance of modesty, self worth, and how we should carry ourselves. I have many little sisters that I advise and encourage to live a Christian lifestyle. 
How do you keep going when you want to give up?
Remembering my story ! Being determined to help as many girls as possible. When I want to give up, remembering my story helps me not to give up! I think back to the time when I was a child, experiencing traumatic experiences that shaped the way that I viewed and valued myself. I told myself at a young age that I didn't want to just be a survivor, but I wanted to live as a conqueror. I've realized that my victories weren't only for me, but to give hope to other young ladies. 
I also refuse to give up because I'm determined to help as many girls as possible in the time I'm given.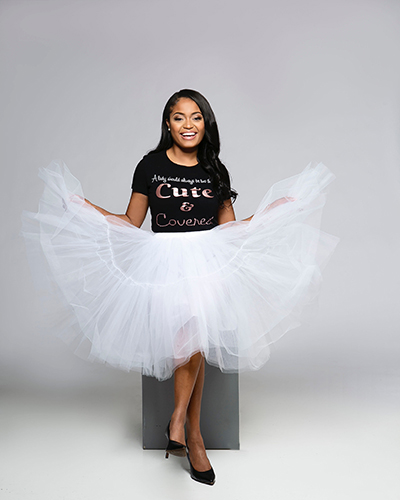 What are you currently working on for this next quarter in 2021?
I am looking forward to launching a hair bow collection called Covered With A Bow! This is a hair bow company that is passionate about making jumbo size hair bows with an encouraging message. It is for young girls, mostly in the United States, looking to promote Christian values and remind the world modesty is still in style. 
I am also working on a curriculum that helps promote modesty, confidence, healing, and godliness for young ladies that will be  available to use in schools, churches, youth groups, etc.
What is the mantra that you live by?
"It's cute to be covered." 
How can people connect with you?
People can reach me by searching for Shateara Louissaint on my Facebook and Instagram. Visit my website today.
All images by no_exp_photography