Tiffany Harris and Brandi Hawkins are the founders of Harris Hawkins & Co., a boutique Brokerage located in Baltimore, MD. These ladies are making history by providing a space that offers growth and education for real estate agents.Their goal is to encourage women to run businesses without struggling to figure out specific challenges they have mastered themselves. Once the Harris Hawkins, & Co. team opened its doors back in July, they've been able to assist first-time homebuyers, repeat buyers, and investors find the perfect property.
How did you both get your start in real estate? 
Brandi: I was a stay-at-home mom, and one day, I decided that I needed more. I've always been an entrepreneur at heart, and sales have always been my thing. Real estate has proven to be such a fulfilling career because I could introduce generational wealth to so many families and assist real estate agents in growing their businesses.
Tiffany: Initially, I got into real estate for my own personal investments. I wanted to understand the process and contract documents. My very first clients were referred by a high school friend, and after assisting them, I fell in love with the process and was a part of such a major life decision.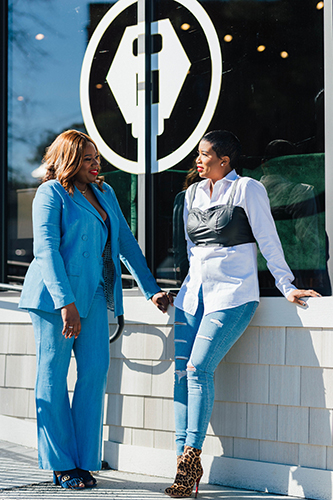 What inspired you both to start your own Real Estate Brokerage? 
It was very important to us to create a safe place for agents like us to thrive and be the absolute best versions of themselves. We strive to be what we did not have when we started in the business. 
What makes your brokerage firm different from other brokerage firms?
Harris Hawkins & Co. embodies collaboration over competition. The Brokerage curates an atmosphere of growth and the concept that we can achieve more together. We've created an environment that allows our agents and their businesses to thrive. From the moment our clients walk into the door, we provide an unmatched experience that will never be forgotten.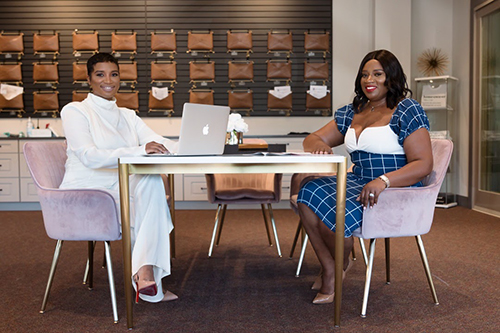 In what ways are you encouraging the next generation of realtors and homebuyers? 
Educate yourself, do the work and ask questions. As a Realtor, clients will always look to us for accurate information. It is essential to know how to advise your clients best and help guide them through the biggest purchase of their lives. Doing the work means putting your head down, seeking the information, asking questions, and getting with people that have your answer. If you do the work, someone will most likely be more than willing to assist you.
Homebuyers: Find a knowledgeable Realtor and let them lead you. Trust the professional. 
What is next for Harris Hawkins and Co? 
Harris Hawkins & Co is expanding! We are opening our second office in Parkville, Maryland. We are very excited to continue assisting agents in fulfilling their dreams and crushing their goals.
Please click here for more information.
All images courtesy of Harris Hawkins & Co.