When registered nurse couldn't find what she was looking for after searching, she decided to create her own line of VONI handbags. When I first was introduced to this phenomenal, black owned line, I was impressed, however when I received my first handbag I was truly blown away, and instantly became a new customer.  The quality of this line is impeccable and I had to share this inspirational story to our Sheen readers!
After reading this story, ladies click her website below and order one for yourself and a friend for the holidays! It's a MUST-HAVE!
Give 5 adjectives to describe your brand?
Sustainable, Sophisticated, Diverse, Functional, and Eco-conscious.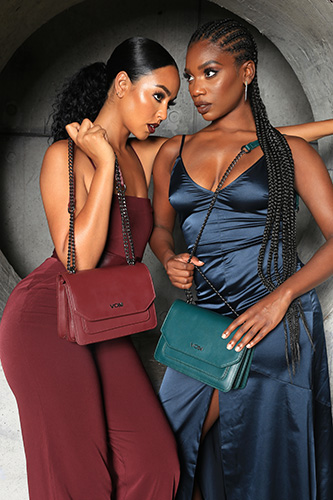 What's the backstory on starting VONI? 
I came up with the idea to create VONI Los Angeles in 2017 because I was tired of not seeing black woman representation in the handbag industry.
As a registered nurse, I needed a new backpack to carry my nursing supplies. I remember browsing through Instagram looking for a new everyday handbag. But as I searched through the numerous websites and Instagram feeds, I noticed a clear lack of model figures who looked like me.
I was disappointed by the clear lack of representation. So, I started VONI L.A. with that question in mind.
I began researching about the handbag industry, deciding what materials I wanted to use. The more I learned about animal leather, the more it became clear that I didn't need to use it. VONI Los Angeles is all about challenging standards. The standard of beauty and the stand of quality. 
Therefore, the mission of VONI Los Angeles is simple, to offer beautiful accessories that are cruelty-free. How we do it is the bigger focus.
With all this amazing support for Black Owned brands, has your brand seen a positive increase from new and old customers?
We have most certainly seen an increase in sales due to support for black owned businesses. We attribute most of our success in ecommerce due to social media. 
If you could have 3 women rocking a purse from your collection who would it be?
Issa Rae, Misty Copeland, and Keke Palmer.
What's next for VONI?
We are very excited to be launching a new collection in October! We are very proud of this newest collection because it is sleek, high quality, and beautiful. Follow us on social media as we will be detailing more information in October.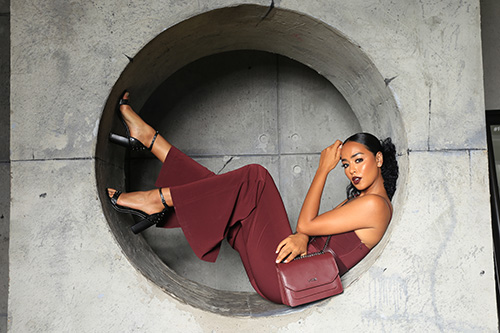 Follow Voni on social media today @shopvoni.
For more information, click here.
All images by Skakar Studios