August is National Black Business Month.  This and every month it's important to spotlight those who are curating a safe space for the culture.  Meet Desiree Talley!  She is a well-versed entertainment lawyer who also specializes in representing the culture.  From pop culture to mainstream Black culture, Desiree is a force to reckon with.  She has a background in media, music and entertainment.  Desiree has also worked with major platforms such as Viacom, Pandora Media, Turner Entertainment Network; and she currently serves as counsel for the Bustle Digital Group.
She has successfully curated herself at the intersection of law, pop culture and entertainment.  Desiree founded her own boutique law firm known as Talley Law Group in 2018.  She also holds the titles of featured speaker, podcast creator of "Poplaw" and a model for Issa Rae's natural hair care line known as Sienna Naturals.  Here's what Desiree Talley had to share on life, entrepreneurship and her motivation.
What inspired your career path?
My career path was inspired by stories told in print magazines and through watching television shows such as Judge Judy, Girlfriends and Soul Food. I remember being fascinated by the images in magazines, and inspired to be like the characters Joan (Girlfriends) and Terry (Soul Food). The knowledge, power, and beauty that these women exuded led me on my journey to become an attorney. My current role of working for a media publisher has made my childhood moments of flipping through magazines come full circle. The only thing left for me to do is become a television judge!
What made you decide to pursue entertainment law versus other law specialties?
An episode of My Super Sweet 16 on MTV featured an entertainment attorney who was throwing a party for his son. Outside of the attorney being wealthy and having access to the glitz and glam of the "Hollywood Lifestyle," what I noticed most was the respect and power that he commanded with his presence. I wanted that too! This episode is how I learned that I could combine my passion for the law and entertainment. In addition, I watched multiple documentaries or heard stories of black artists and athletes losing all of their money after living a wealthy lifestyle. Most of the time, they lost everything due to bad contracts or poor spending habits. I wanted to help them! So because black people drive culture and entertainment, my way of giving back to my community is to help them from a legal standpoint.
How does culture and communication impact digital media?
Culture is the catalyst of storytelling and communication impacts the messaging of stories. Through digital media, it is imperative that audiences feel connected to the content being presented to them. Whether the content is organically created or branded, stories must feel authentic. A culturally competent digital media piece is timely, connected to the "ground", inspirational and aspirational, and makes the audience feel that they can relate to or immerse themselves in the content.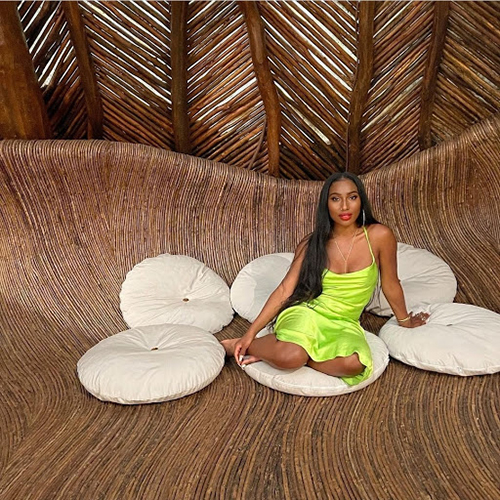 Why is it important to hire an entertainment lawyer?
Entertainment lawyers have specialized knowledge about the ins-and-outs of industry deal making. Only lawyers that work in this capacity will understand the impact of certain provisions, the "gives" that companies offer, and terms that the lawyers who regularly work in the space will push back on in the interest of their client.
Desiree Talley is truly a vessel for the culture.  Her grit is empowering for all to see.  She is changing the narrative to pen her own story for the culture.  Connect with her growing brand online and on social media.  Tune in to listen to the next episode of her podcast, PopLaw, here and online here.
Writer, C. Scott, is a mompreneur, social worker, educator and lover of all things literary related.  Follow her online as @curls_coils.