We know that with it being Black History month, it's so important to recognize those among us who are doing major things in the black community. Today social media has helped to create an open door opportunity for much success in our communities. Today you can do anything yourself if you believe in your vision and put in the work! When it comes down to TV, a young lady by the name of Remi Jones is the creator and host of her own TV show!
Remi TV goes beyond the basics! The show brings celebrities from around New England and nationally. Remi TV brings positive and stimulating talk from those who are making a difference in their communities, all while highlighting the great things that most Black owned TV shows do not. Remi TV excels at being a safe place for men and women of any ethnicity to promote themselves and provides a platform for them to speak on all the good that sets them apart from the rest. No drama involved!
Remi Jones has had some of the most talented guests on the show including interviews with leading celebrity personalities such as MYA, Wyclef Jean and Havoc from Mobb Deep. 
The Remi Talk Show TV show is set to launch on Local Access TV! The format will be a talk-show in front of a LIVE studio audience with the focus on relationships, community events, fun topics and more with the top names and celebrities in New England. The debut of the program has already SOLD OUT and several more shows are on-tap. In our most recent interview Remi Jones shared with me her experience in the media industry and more about why she started her own show!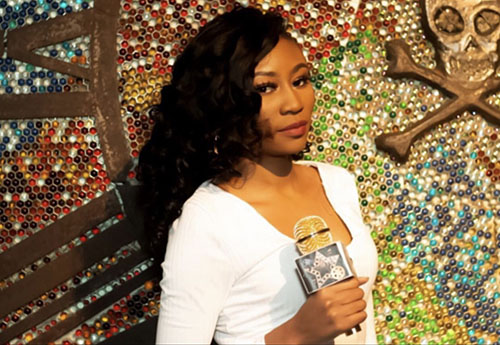 What's the story behind Remi TV & why did you launch the platform?
I use to work for another platform I enjoyed it a lot and it helped me build my self-confidence to speak to other people and to be outgoing. I was always the shy one and hated public speaking. I am so grateful to have had that experience to break me out of my shell. I thought about my city and state and it's really lacking diversity when it comes to local TV entertainment. I decided I was going to make a way to give our business owners, artists, entrepreneur's etc. a place to shine and feel right at home. I also decided to go my own way because I wanted to own something, I didn't want to work under someone forever. I wanted something to be mine that I can call my own and be proud of. I also wanted to prove to myself that I can do anything I set my mind to. So I started Remi TV. 
Tell me about yourself and what led you on the path to working in media.
I'm a woman from Rhode Island who loves to read and learn new things. I have so many certificates and did many internships from working and interning at hospitals, nursing homes, schools you name it. I even studied some law and have a paralegal degree. I love to wear many hats but doing media is something that makes me very happy and does not feel like work. My path to media started when my sister in law suggested it to me. She said I had a great personality and thought people would love me. I had zero confidence in myself at the time, because I was use to being the outcast when I was in school and people use to make me feel like I was nothing. Then one day I decided to step out of my comfort zone and auditioned to be a media personality were my sister in law was working at and that started my path.
What are some of the ups and downs you have experienced working in media broadcasting?
A lot of my downs were just people not seeing my vision and not believing that I could do it, or not even believing it could be done. They told me the state was too small for things like that, or we don't have the resources and connects. I always tell people you have to make your own lane and that anything is possible. I also met some great genuine people who did see my vision and gave me some great advice which kept me motivated during my hard times when things weren't moving how I thought they would move. It is so easy to give up when times are tough. I got turned down a lot and messages would be left on read. The road to success is not always roses and butterflies. I have also gotten a lot of yes's as well and I appreciate every single last one of them. Without those people, I wouldn't have gotten to where I am now without them being so kind to me.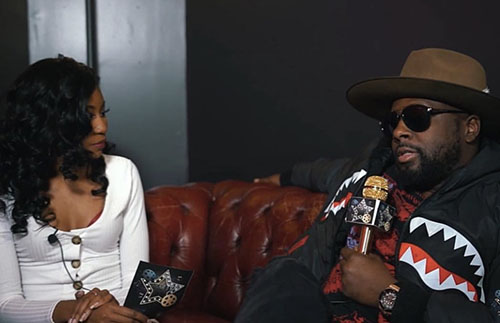 Do you feel this industry can be tough to make a name for yourself in?
I do feel like the industry is a tough place to make a name for yourself because there are so many people trying to get in. There are so many platforms and I feel like everyone is in competition to be the best one. What I learned is people should collaborate with each other. People should work together and expand, it does not always have to be a competition. Pull your people up the ladder with you. 
What advice do you have for anyone looking to have a successful platform in media?
My advice is to be obsessed with what you want to do and invest in yourself. Don't be afraid to ask the sound guy from your school to help you or a great writer from your neighborhood and build a dynamic team. Don't be afraid to reach out to other people and tell them what you need and what you want in order to get started or get to the next level. Closed mouths don't get fed.
Discover more about the upcoming launch of The Remi Talk Show and Remi Jones now by following on YouTube & Instagram.
You can also visit the website.
All images provided by Remi Jones