Big Mike The Jeweler – NYC Luxury has proudly announced that it is supporting the Black Lives Matter movement by actually making contributions to the cause. The New York-based luxury lifestyle brand specializes in making a wide range of products that are not only stylish but also reflect the luxury that only New York can offer. In a recent announcement to support the Black Lives Matter movement, the brand has announced that 100% of its proceeds are going to charity for this cause. Black Lives Matter has become a movement of global proportions and is welcomed by the masses worldwide.
"All these jewelers in the industry take from our culture and community, but I have not noticed a single one giving back to the community." said Big Mike The Jeweler, while talking about the existing jewelers in the market. "Being the only black celebrity jeweler, it is imperative that I set the standard, which is exactly why I am putting my money where my mouth is and showing that I care about my community and the culture." He added. According to Big Mike The Jeweler, 100% of the proceeds are going to charity, and his personal preference is that they go directly to Black Lives Matter Organizations.
In addition, NYC Luxury has manufactured a variety of Black Lives Matter themed jewelry and other luxury items. Since 100 percent of the proceeds will support this legendary social movement, those who wish to support the Black Lives Matter movement worldwide can make their contribution by purchasing the company's products. These products range from watches to rings and from pendants to earrings and necklaces, etc. Furthermore, custom orders can also be placed through the jeweler's website to support the cause and order personalized items from the jeweler.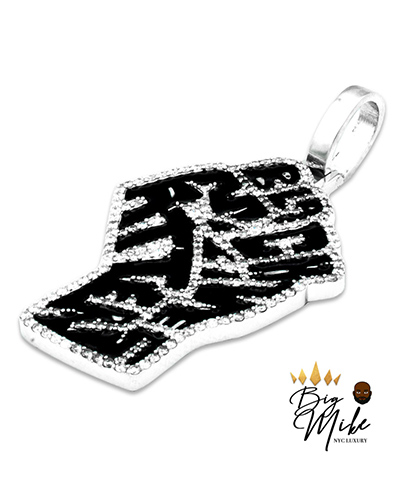 Another fantastic outcome of this announcement is that it will encourage and motivate other jewelers in the market to support the cause. More organizations and businesses will follow this trendsetting tradition and support this movement in one way or another. By supporting the Black Lives Matter movement either directly or indirectly, people show their commitment to police brutality not only in the United States but also around the world. People of color living anywhere in the world and particularly in the United States have been fighting for their rights for decades. Through initiatives like this, they will gain significant confidence and support, which is always needed to boost morale.
For more information and to donate to this cause, please visit the website.
Information and images provided by I AM PHRESHY BRAND