Greeting from this southern girl that turned midwest you betcha, Coach Trishauna Johnson has the heart to serve others while adding value and has fulfilled that passion as the founder of Resilient by Design, LLC. Using her life experience to inspire her clients, Trishauna is a renowned thought leader and coach with a reputation for helping others move past their fears to live their true potential. She empowers her clients to give up their place on the sidelines of life and actively engage in life. Here is a glance of who she is, as you'll soon learn from this inspiring Sheen Magazine exclusive with the SnappBack Coach herself—Trishauna Johnson. 
Who is Trishauna Johnson? 
I have the heart to serve. I love people and want to see them walk in the fullness of joy and peace. Once they discover who they are created to be, they can live out of the abundance. My passion for serving women and children stems from my past. My mother was 24 years old with four children. I was seven when she left my dad, and we moved into a housing project in New Orleans. My mother was incredibly strong and didn't want her children raised around a man who used drugs. I share her strength as a determined and persistent woman who isn't afraid of putting in the work to get what I want. 
What is the art of coaching a client? 
The art of coaching recognizes that each unique client's ability and beliefs, and value. There are various strategies to help clients reach their goals, but the client has the answers. Honest and open communication is necessary for a trusting relationship. Even in a group, you view each relationship as a one to one encounter. Trust your intuition and discernment. 
How do you use your expertise to influence others? 
My expertise is to influence you to become more proactive and not reactive. I empower the invisible to visible. I challenge my client, and follower's to get out of their comfort zone and also think.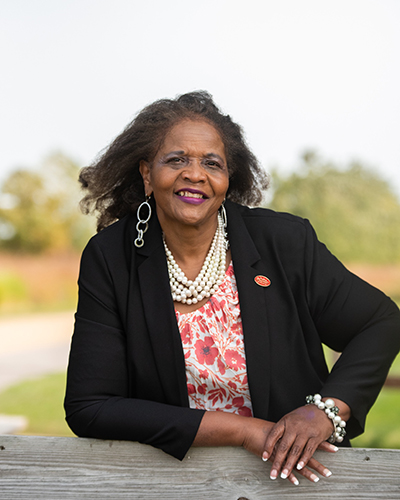 What are some of your most significant accomplishments? 
I am the founder of Resilient By Design LLC. I earned my Distinguished Toastmasters, completed my coaching certification, and have my CDL license, and I planted an Oasis Peace. I am also an incredibly proud hands-on grandmother. 
What advice would you give someone who wants to mirror your success? 
 Don't be afraid to fail forward. Be willing to invest in your craft. Don't be afraid to ask for help, admit when to don't know the answer. Always be your first student and coachee. Coaching from experience allows you to connect and to help others from your overflow. The client has the answer; you help them tap into their true purpose. 
What sense of purpose do you draw from your culture or community? 
Family is critical. My community is my place safe. We also need to help one another and fellowship is essential. We need each other to survive.
How do you define success? 
I define success by being spiritually, mentally, and emotionally to God. I surround myself with healthy relationships that are well-grounded. 
How has the pandemic impacted your career? 
It put me on the same playing field with advanced speakers and coaches. It's slowed down my speaking and coaching opportunities, but it's also forced me to think outside the box on how I do business. 
What are your feelings about what's happening in the world today?  
I am hurt to see all the division and fighting among American people.
I am sad to see riot and the name of injustice destroying people's communities and property.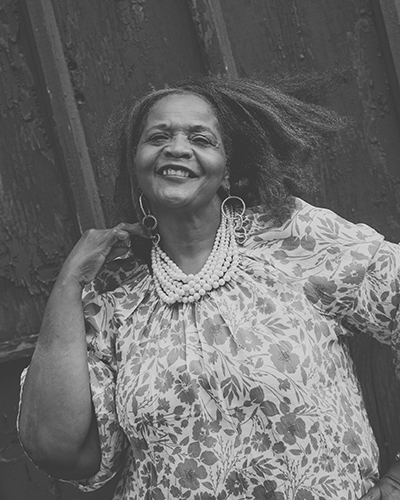 Leave us with a few words of wisdom. 
Take a timeout, be silent, and reflect on your blessings. Remember that you can always bounce back from a setback. Put your oxygen mask on first. Even amid the storms, there is hope. Hope enables you to move forward with strength and courage. You are enough, trust the progress.
Where can we find you and learn more about your work? 
Website, Facebook, Instagram, Twitter, LinkedIn, and e-mail: snappbackcoach@gmail.com.
All images by Mya Radel