I was recently introduced to Society Socks – a sock company that is the perfect blend of style and self-expression. Just a few weeks ago, I (like usual) waited last minute to get my father a gift for Father's Day. It happens every year and with each year, I tell myself, I'll do better next year.
Well, this year I technically did because I discovered this nifty sock company that has a subscription box service! You read that right – yes, a subscription box for socks. Founders, Filip Pejic and Sergey Sapelnyk joined foces and created a brand that not only provides the most stylish socks but established a company with a social cause. I purchased my father a subscription box from Society Socks because it was the perfect gift. He loves socks and regardless, who couldn't use more socks in their drawers anyway? This gift was not only simple (like my dad) but also helps him stay stylish and expressive wherever he goes.
The great thing about Society Socks is that with ever pair sold, another pair of socks is donated to charity. So when you're treating yourself each month with socks, you know you too are treating someone else.
Check out a few pair my dad has been loving lately below!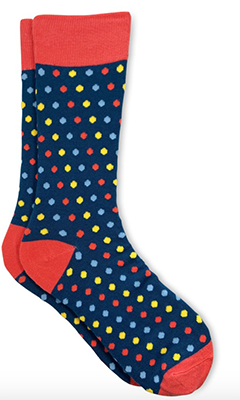 Small Dot Socks, $12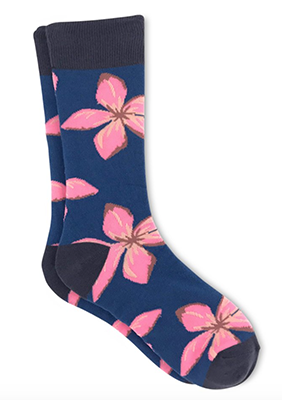 Spring Flowers, originally $12, on sale $6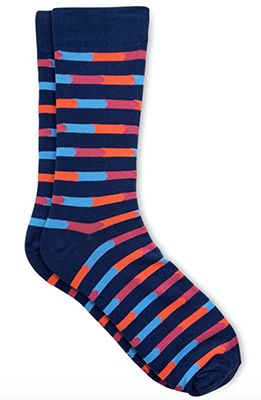 Beta Socks, $12, on sale $6
For more information on Society Socks and to purchase your subscription today, click here.
All images obtained on the official website of Society Socks