If a woman wants to change – she usually starts from her hair. If a woman is in a spiritual challenge, she looks for her divine purpose.
"I use my ministry to pour into the lives of the women. I have a message that Is powerful and life changing. I also lead the women into their destiny and purpose. I teach them to seek God for a greater manifestation and a greater relationship." – Rhonda Trott
Rhonda Trott is a professional cosmetologist, as well as a coach and minister who provides holistic care to her customers. She intervenes in the lives of women in ways that are powerful and transformative, bringing them closer to their destiny and God. By her words she "Pours into the lives of women," and she listens while she services and brings direction and poise to their lives.
"Sword Nation 302 is a ministry movement for Christian Women. The Women can expect empowerment, spiritual advancement, and the help to evolve into their God given purpose."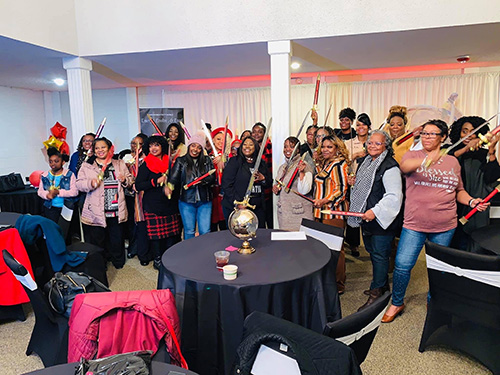 Rhonda Trott is just that balancing energy a woman needs in her life. A mother of three children, she feels the maternal urge to care about and nourish spiritually those in need. She is someone they can lean to and confide in their religious searches, someone who will give them courage for the good fight of faith even in dire times. Abiding by the words of the prophets, she declares God's plans for His children – "To prosper you and not harm you, to give you hope and future." 
Her destiny is to reach and teach people, bringing in their life both beauty and spiritual abundance.
"Seeking direction and balance is key for our everyday walk with God. I want the women to know that they will never fulfill purpose in its totality, if they do not seek God for direction. Direction and balance in your life will become equal when we learn to trust God with our lives, destiny, and future. Without faith its impossible to please God. I have learned to fight the good fight of faith and to understand that every challenge is designed help me increase in God, to pray about everything, and worry about nothing."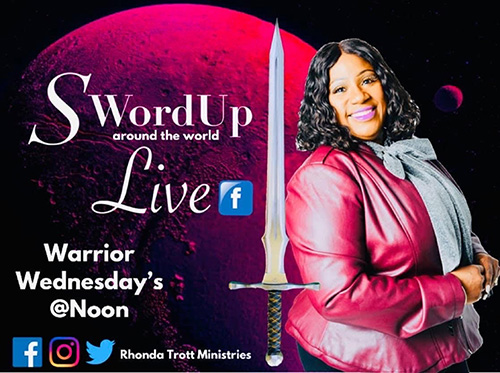 Keep up with Rhonda Trott by visiting her official website.
All images courtesy of Rhonda Trott