Chicago Native, and rising Hip-hop star, Sprado is taking the music industry by storm. With hit singles like "American Dream" featuring Jeremih, "Party" and "Magic" featuring NLE Choppa, Sprado is setting the tone for what's to come in his future projects. Sprado's works of art, as well as high level of authenticity, ensures his spot in the music industry will be one we won't forget. It was an honor asking him a few questions about his music, the music industry and his new video for "Magic" that dropped exclusively on YouTube on August 31st.
How would you define the music you create?
I would describe the music that I create as good energy. Everybody gets good vibes when they listen to the music. When I'm making my music, it's what I love to do. I always have a good vibe and good energy when I'm making it and I think that's what people feel when they're listening to it.
Being a Chicago Native, what difficulties have you faced as an upcoming artist?
I would say it's not easy to get people's attention in Chicago. Everybody is living their own life and to catch people's attention you have to be special. As far as Chicago, there's something that has to be special about you.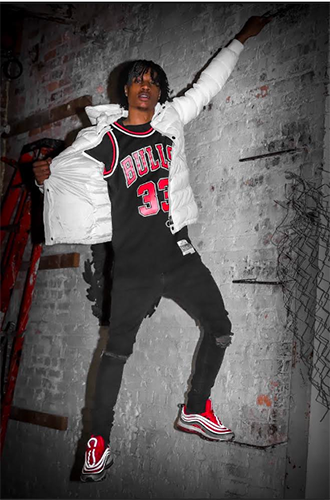 Your hit single, "Magic" featuring NLE Choppa was added to Spotify's "Most Necessary" playlist, what inspired you to write this record? How did this collaboration happen?
I actually made that song in the studio the same day that I dropped my last project, Bases Loaded. I already had a good vibe and was excited after dropping the project, so I just got in the booth and made magic. Once my team heard it, we all just got more excited and they were saying 'This is what's coming afterward?' It was just good energy and vibes that made "Magic."  With the collaboration, our teams linked up, we talked about the record, talked about Choppa hopping on the record and we just made things happen.
If you could change anything about the music industry, what would it be?
I would want more authenticity out of the industry. I feel like a lot of what goes in the industry isn't authentic sometimes. I'm not saying that for everybody – there's a lot of authentic people in the industry, but there's a lot of unauthentic people in the industry. I would like to change the unauthentic and tell them to be yourselves and be aware of who you are.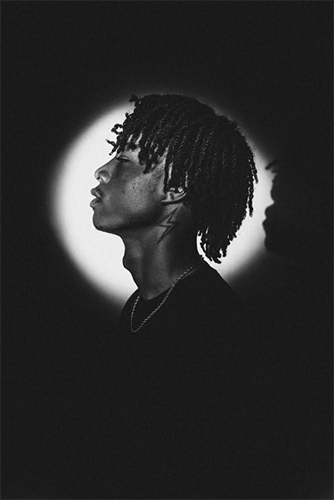 As your success rises, what advice do you have for other Chicago artists?
Keep grinding. The success that's coming to me right now – I'm grinding, I'm keeping it going, I keep doing what I love. Whatever it is that you love, just keep going, keep grinding and keep the ambition going. I want people in Chicago to see my example and know there's a way out and my plan is to continue to inspire the people in my city.  
What can fans expect from you in the next couple of months? New music? Videos? 
People should be on the lookout for everything – a new project, new merch, new music on the way, new visuals. I'm working on it all right and I got new music coming out soon. The official "Magic" music video featuring NLE Choppa is out now, so everyone go watch that on YouTube. But I got a lot of heat coming right after that. 
Follow Sprado on Instagram, Twitter, & YouTube.
All images by Press Play Entertainment