Rolling Out host since 2018 but dreaming of following the footsteps of Oprah Winfrey and Barbara Walters since what sounds like forever, Rodney Wash is pushing his career further in this direction with his new talk show "Over A Cup Of Coffee With Rodney Wash" powered by AIB Network.
Rodney describes his show as an open and safe space where conversations on real-life topics can be held in the utmost respect and honesty, leaving judgment at the door. As he explained during our interview, he aims to provide his guests whom, apparently, include some of our favorite celebrities, with enough comfort for them to speak about the things that are too often buried or suppressed. No matter how beautiful or ugly it can be, he only wants them to speak their truth.
The show Premiere Watch Party will take place on February 25 and the first episode will drop the following Friday (Feb. 28, 2020).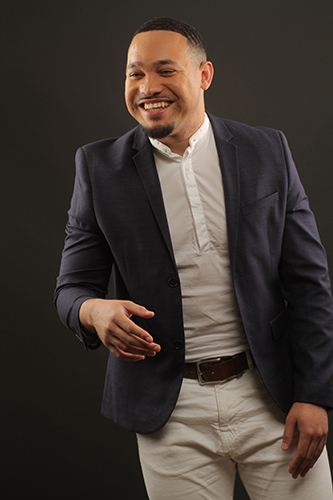 While discussing his new endeavor, Rodney Wash also said a word on how faith, purpose and being surrounded by the right people can help someone build a successful platform:
"Believing in what I have prayed for, and what I know I am here to do, has helped me build the platform that I have. Being accoladed by not only my peers but people in the industry that I admire and look up to, has assured me that I am on the right path. There can be a number of struggles when it comes to standing on your own. Anywhere from worrying if the viewers would enjoy my content, to the investment of what it takes to build a platform and a brand. For myself, taking direction that I didn't always understand was hard. However, by trusting my team, who believed in what I wanted to accomplish, has been invaluable." 
He also mentioned how being your authentic self really goes a long way in the media industry:
"Being able to market your brand on the spot at any given moment is very important. You never know who will cross paths with!" 
If, like Rodney, you dream of having a career in this industry, here are the major keys which, according to him, will help you to breakthrough, starting with networking, trusting your team and people around you, who you believe in, to do their jobs and, finally, "Carpe Diem" every media opportunity that you align with.
"If the word "NO" destroys you, then this is not the industry for you." 
The rising AIB Network star is also part of the podcast "Convo With Friendz" and is curating the soon-to-come "Hustle Hard 2020 Conference." It is said that he has more projects coming out this year, so you might want to keep an eye out.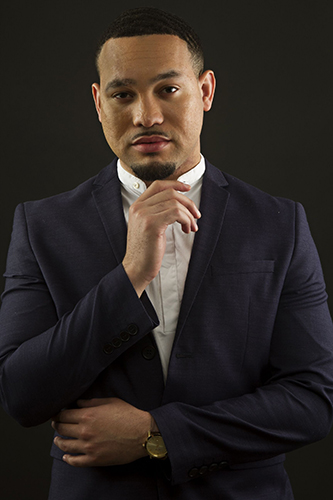 Connect with Rodney Wash on Instagram, Twitter, & YouTube.
All images courtesy of Rodney Wash