"Drill Spill" is the album that Sauce Walka fans have been waiting for. The H-town rapper, has delivered a solid effort filled with his signature "saucy" lyrics that are delivered in his unique style. Fans will continue to appreciate the blend of Sauce Walka's Houston style mixed with New York production.
Sauce Walka is a seasoned emcee with a flare for fresh beats. The H-Town native has linked up with New York-based producer, A$AP ILLZ, to bring a sound that's been widely accepted by fans from both coasts. Their latest collaboration is an authentic hip-hop album that walks a fine line between traditional and unorthodox topics while maintaining a unified respect for lyricism and substance.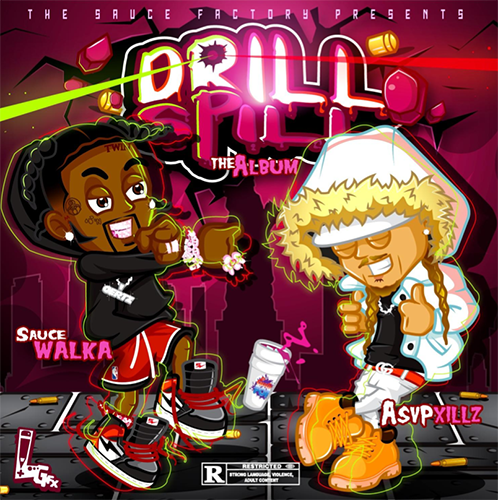 Several of Sauces artist are featured on the 16 track album including lildirtycup, Afrikillz, Voochie P, Sauce White, and Sauce WoodWinnin. Songs like "Frenemy," featuring Hell Rell, and "Still Drippin Still Tippin," featuring Paul Wall and Lil Keke, exemplify this sound quite clearly, opting for a minimalist approach to instrumentals, which primarily features plucky organ hits and minor synth chords. This is complimented by Walka's trademark habit of dragging triplet flows across the beat.
To say Sauce Walka has made an impact over the past few years on the rap scene would be an understatement. Sauce Walka has made a statement to all who follow his music. With Drill Spill , Walka poured his life into each song to deliver a diverse body of work that showcases his way of life.
Check out the latest from Sauce Walka here.
All images by @iamtayyonce_