Whether he's behind the scenes or curating music himself, Scribz Riley is an artist and producer releasing his debut EP titled, Wish Me Luck! The London-based artist included a diverse collection of R&B, rap, garage, afrobeats and more, and as a homage to the sounds of London. We caught up with him to discuss the exciting new project, quarantine life as an artist, and more!
Tell us about your debut EP, Wish Me Luck.
Wish Me Luck is now available! It's my first-ever project. I have been working on it for a minute. It's me stepping into a new career path and having confidence.
Who would you say your musical influences are?
My musical influences range. For me, there are so many artists to be seen.The musicians and producers around me inspire me. But artists that inspire me are Michael Jackson and Kanye West. Kanye is someone heavily involved in production background.
What has quarantine life as an artist been like for you?
It's been a blessing in disguise. I've always recorded from home but for me, it allowed me to lock myself in and record music. Most of the projects I do are from home, so it's gave me time to get things done. Quarantine has really been a blessing to me.
What are you currently working on and what can we expect to see from you in the future?
Right now, I'm currently working on my next project. I'm still producing for other people. Do be on the lookout for more music whether its produced by me or not. Wish Me Luck is now available!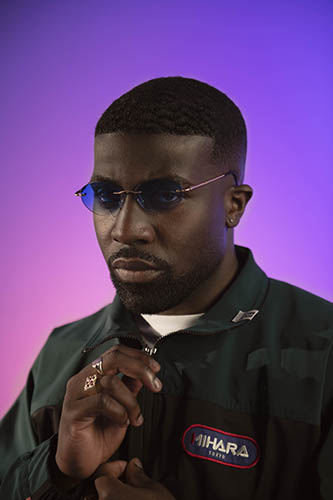 For more on Scribz Riley, click here.
Stay connected with him by following him on Facebook, Instagram, & Twitter.
All images courtesy of Epic Records