SHEEN Magazine spent Friday night at the inside of Sean Paul's studio via zoom listening party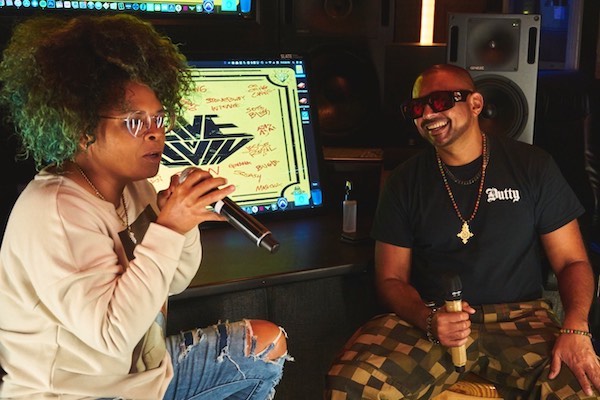 Since the start of his career in 1994, Sean Paul has been consistently ensuring Dancehall music stays in the musical conversation. His work is that of collaboration and unity. With over 90 collaborations and counting,  Sean Paul means what he says. This past week, SHEEN Magazine was invited to his exclusive album listening party for his album, Live N Livin. 
Virtually, industry insiders from all over the world were able to gather a glimpse of Paul's studio as he shared tracks from his album set to release on March 12th. 
The Grammy Award Winning artist notes that the intent of this album is that of unity and collaboration, and while in quarantine, unable to perform due to the Covid-19 pandemic, he was inspired to create more music, and in turn plans to release two albums in 2021.
"One thing I want people to remember about this project is just the good vibes and unity. I have been friends with a lot of these artists for years and it's not all the time that we get to show Jamaica and the rest of the world that unity that we have. That is present on this album and I want people to remember that. You can hear the camaraderie in the song dem. All of us are vibing and enjoying ourselves."
The first being an epic display of his ability to unify Jamaica in sound. 
The tracks shared during the listening party included "SpaceShip," featuring Suku Ward from Ward 21; "Buss A Bubble," featuring Sotto Bless, Looga Man, Ras Ajai and Chi Ching Ching; "Boom," featuring Busy Signal; "Real Steel," featuring Intence; "Crazy," featuring Buju Banton; "Money Bag," featuring Govana; "Schedule," featuring Damian Marley and "Everest," featuring Masicka and Skillibeng.
Images provided by Destine Media PR 
For more on Sean Paul: