Events operations manager, business strategist, and serial entrepreneur, Karlet Hewitt is a woman that wears many hats in the world of entrepreneurship. With her agency, The Purpoint Group – Hewitt has surpassed many different aspects when it comes to brand management, virtual planning during our global pandemic, and much more. We caught up with Hewitt to discuss what it means to be a self-taught coder and events producer, the inspiration to build her agency, and much more.
How do you juggle life as a serial entrepreneur, events operations manager, and business strategist and remain sane?
That's a funny question (laughs). I don't think there is any balance, ever. For me, it's about having systems and support. I have a great support system in my family and my team. There is also structure in my life and respecting my calendar. I live by my Google calendar. I definetly would say having a great team and support system helps you keep things in order.
What inspired the launch of your agency, The Purpoint Group?
I started The Purpoint Group in 2016. It's funny because when it started it was nothing like what it is today. I started out as a Lifestyle Agency. The word "Purpoint" stands for purpose pointing. It's about pointing people in the right direction. Purpoint stands for the purpose pointing so it's "The Purpose Pointing Group" (laughs). People always come to me and ask how, where, they always needed insight into something. I'm great at helping others get to their next step and giving them guidance and direction. That's really what inspired The Purpoint Group. It started as a place for comfort to obtain knowledge and insight. Today, I am literally managing brands, talents, and planning events.
How has quarantine life been for you?
It is a trying time for our country and the world but believe it or not, quarantine for me has really been a blessing in disguise. I would say my agency has been able to triple in revenue since March. I've been able to employ 11 Freelancers since March is huge for me as a small business owner. It's been a great time for me. Though we are stuck inside (laughs), here in New York, it's been a great time to sit and dive deeper into my craft. I've been taking a few courses online and spending time with my son. There are endless Zoom calls with family and friends, but it's been a good time for me.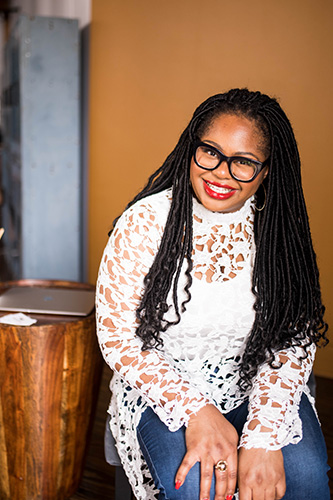 What does it mean to you to be an African American woman in STEM as a self-taught coder and events producer?
It means perseverance. It means creating opportunities for other people, inviting others to sit at my table to have these opportunities to learn different things about the industry. Being self-taught, I think it has its challenges. I'm watching endless videos, webinars, and I'm going to conferences to have the conversation. There have been massive loads of networking with other women and men in STEMS, specifically in the African American and brown community. I think believe it or not, we play such a pivotal role in technology and we don't always get to have that chime. It's been challenging but I wouldn't change it. I'm excited that I'm here, I don't know how I got here, girl (laughs), but I'm here.
What can we expect to see from you in the future?
I'm really enjoying where I am right now. To think about the future, who knows? Who knows what's going to happen? I mean, I don't think any of us knew we were going to be in a global pandemic. It's hard to say what the future holds but I'm looking forward to continuing to grow the agency, expand my team and perfect my craft.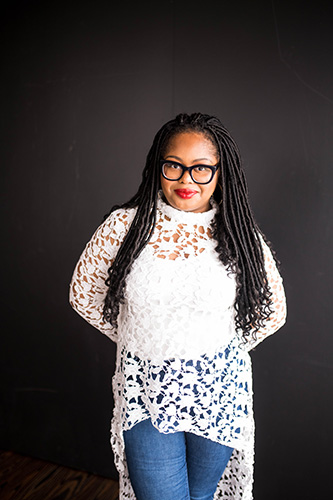 For more on The Purpoint Group, click here.
Click here for more on Karlet Hewitt.
Follow her on Facebook & Instagram today!
All images by Harbor Grace Co