Sharon Caples McDougle, Airforce Veteran, joined the NASA family in 1990 where she worked in the Space Shuttle Crew Escape Equipment (CEE) department. She began her career as a CEE Suit Technician and was responsible for processing the orange launch and entry suit (LES) assemblies worn by space shuttle astronauts. McDougle was one of only two women technicians and the only African American technician when she began her career.
Can you tell us, who is Sharon Caples McDougle?
I am every woman! I'm a happily married wife, great mother, sister, and friend. I'm a trailblazing, history making, bad mamma jamma! I am a veteran, former space worker, hardworking, dependable, very giving woman who is proud of all that I've accomplished, thus far, in my life.
Being the only African American woman technician in your career, did you find it difficult to do your job effectively?
No, not at all. I was very well-prepared for my role working with the space shuttle program due to my Air Force training. I was well-respected because of my knowledge and work ethic, which led to me progressing up the ranks.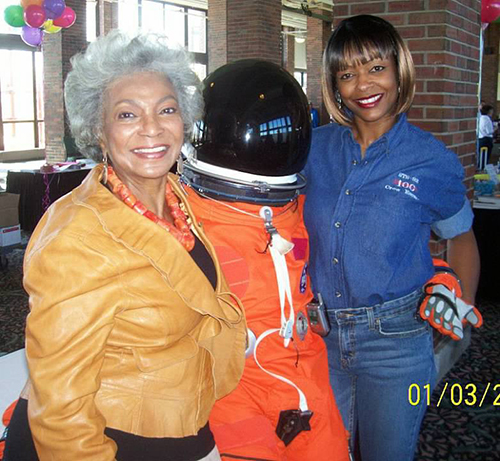 How did you get involved with becoming a CEE Suit Technician and being responsible for processing the orange launch and entry suit (LES) assemblies worn by space shuttle astronauts?
I joined the Air Force after I graduated from high school. I was an Aerospace Physiology Specialist in the Air Force for over 7 years, working with the pressure suits, suiting up and strapping in the pilots who flew the SR-71 and U-2 reconnaissance aircraft. After leaving the Air Force, I learned of a job opening with Boeing Aerospace Operations. I interviewed over the phone, got the job, and moved to Houston to start my 22 year career with the space program!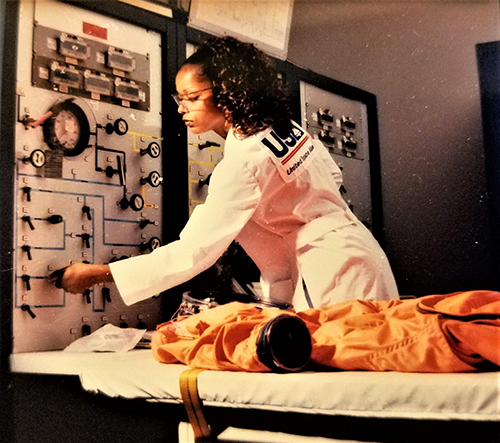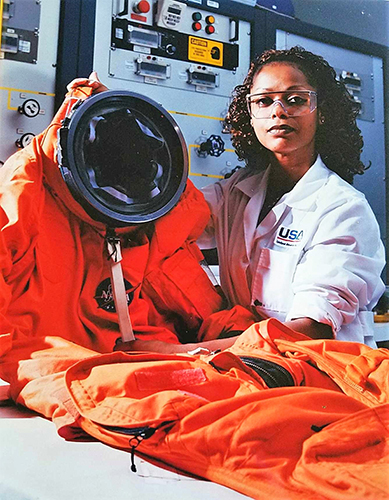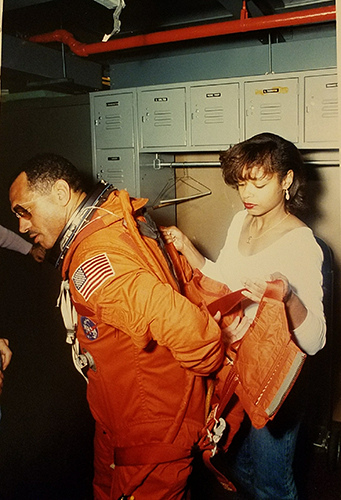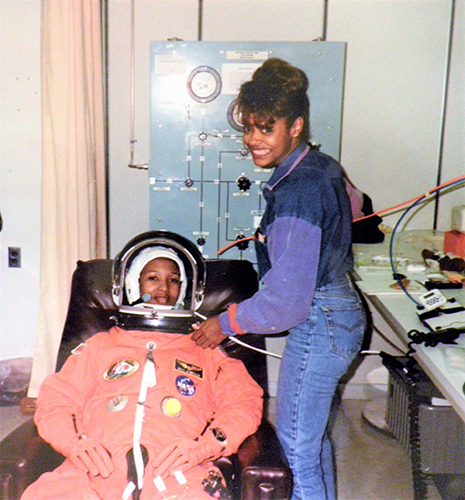 Did you ever have a desire to become an astronaut?
Yes, but not at first. It was more of a desire to travel to space just one time, to have that experience. I did get suited up on several occasions, even flew the motion base flight simulator (and crashed)!
What does it mean to you to be considered a "modern day hidden figure"?
It means that my story is finally being told and I am no longer as hidden as I was before, because there are still a lot of people who haven't heard my story. I'm still amazed that no one ever inquired about who the other woman was in the photos with Mae, all these years! I was hidden in plain sight.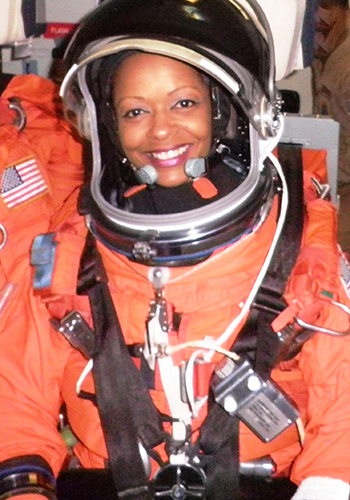 Can you tell us more about September 12, 1992, being a part of such a historical moment or assisting Dr. Mae Jemison to be the first Woman to go to space?
Working with Mae on STS-47 was definitely one of the top highlights of my career. It felt great to be able to be there for her during such an important time in her life. With me being the first and only Black CEE suit technician and Mae being the first Black woman astronaut, it was meant to be! I took care of all of her crew escape equipment – suit, boots, helmet, gloves, underwear, even her diaper! They trained in their suits approximately a year before actual launch. I was there for her training events, launch and landing, making sure she learned about her equipment – how to put it on and take it off (since I wouldn't be in space with her) and how to properly stow it aboard the space shuttle. It was an amazing time – two sistas making history!
You wrote a children's book, "Suit up for launch with Shay!", can you tell us more about it and what lead you to write it?
"Suit Up for Launch with Shay!" is a story about a little girl learning all about the suit the astronauts wear when they blast off into space. I love working with children, whether it was going to a school for career day or dressing in costume to read them a story. So, why not write my own story and read it to them?
Writing a children's book was something I've wanted to do for a long time. But, it didn't come to fruition until I met my dear friend Natasha Lee ("That Girl"). When Natasha found out this was a dream of mine, she contacted a friend of hers who is a children's book author, Annette Smith, to be my mentor. Annette has been an amazing mentor. She has guided me through the ins and outs of everything I need to do to complete my book.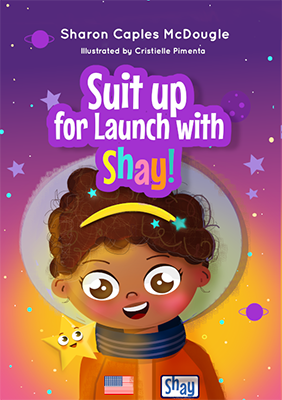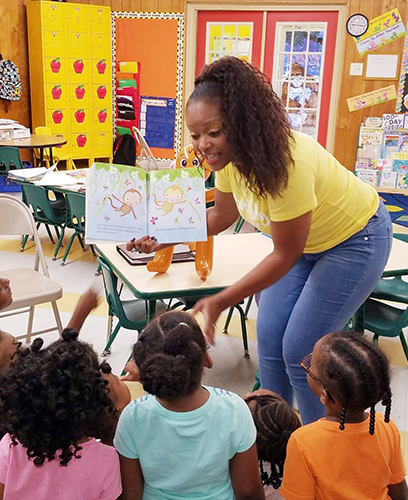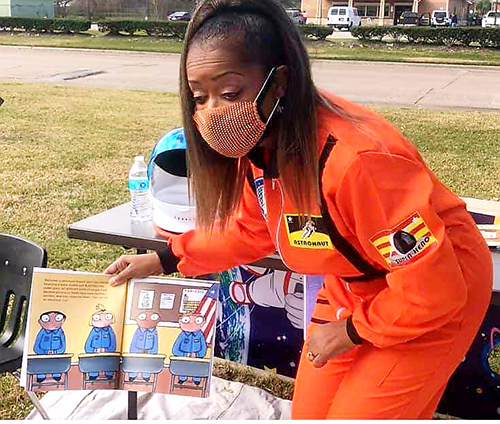 With all the amazing milestones you have hit and overturned, I would like to say thank you for being an amazing example to so many.
You're very welcome! And thank you, it has been my absolute pleasure.
Do you have any events or appearances scheduled that you are able to share with us? How can people connect with you and everything you have going on? 
Besides my children's book "Suit Up for Launch with Shay!" being published soon, I have a few things going on.
Living Your Best Radio interview April 3
F2G (Faithful to God) Radio interview April 16
"That Girl is a Queenpreneur" Panel discussion May 14-16
Black Girls Do Engineer webinar (guest speaker) June 25
Click here to visit Sharon McDougle's official website.
For more on Sharon McDougle, follow her on Facebook, Instagram,
Twitter, YouTube, LinkedIn, & Linktree.
For more on Suit Up For Launch, follow the brand on Facebook.
All images courtesy of Point & Click Photography and NASA