Ladies in hip hop are truly running the game. With Mulatto repping for Atlanta, and Flo Milli coming out of Mobile, Alabama, Chicago Illinois has a true star emerging from the city, Carla G.
Born Carla Gipson, Carla G. has been making a wave in her city as the next rising female super star. Recently opening up for Lil Durk at the TaxSlayer Center in Moline Ill for Smurkchella, Carla G. has been one of the most critically-acclaimed female hip hop influncers in Chicago. With overwhelming support from her city, Carla G. has geared up to release her debut project Stop Wasting P***y, a 12 track playlist embracing women to protect their peace. Sheen Magazine caught up with Carla G. to dive more deep into her new project, SWP.
How does it feel to have your hometown Chicago supporting you?
I'm so appreciative to have my hometown support me by rooting for me. It is amazing to have people who come from where I come from that believe in me and see my vision.
I saw you opened up for Lil Durk and Smurkchella, Congratulations. How was that experience?
Listen, hard work pays off (laughs). You work hard enough at something and put the proper work in, you'll surely see results.
What inspired your debut project Stop Wasting P***y?
Stop Wasting P***y was inspired by some of the things that me and the women around me have been through. It took me a while to see the beauty and worth within myself and now that I do it's a very strong powerful feeling. Once you reach a certain level of self love you will never settle for less.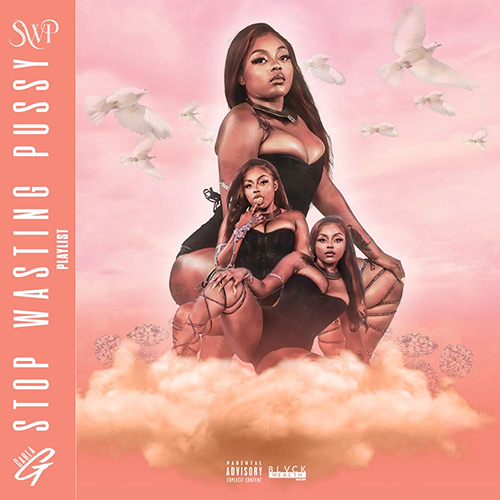 What are some challenges you feel female artists face in the music industry, and how do you overcome them?
I feel like women in the industry have to face so many things that go unnoticed or get swept under the rug. A couple of the main things that I see women having to face is sexism, discrimination, and respect. One thing about me, I never take on stereotypes or people's preconceived, I always stay true to myself and my foundation I've built.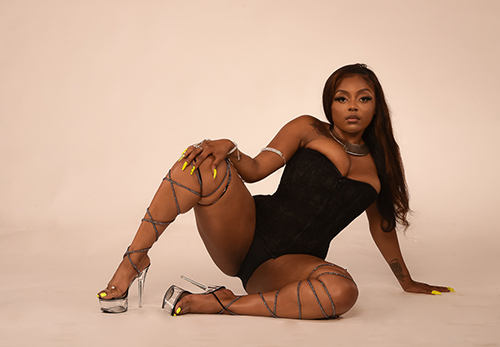 What makes your music different? Who do you create music for?
The edginess and vulnerableness in my songs is what makes my music different. As women we all face the same issues and I know for most women the things we go through are hard to talk about or society makes you feel shameful. I want to be the voice of all women who feel like they don't have a voice or just simply can't speak up for themselves.
What is your goal as an artist?
My goal as an artist is to continue to grow and expand my brand. I want to be recognized as one of those artists who can do multiple things outside of just rap.
For more on Carla G., follow her on Instagram today.
All images by Ravin Williams