Did I have you at clear skin?
The real question is, who doesn't want clear skin?
I know I do and I'll do whatever I have to to get it and maintain it. Luckily for me, one of my favorite brands Akura Wellness has a complete set that includes everything you could think of in a skincare routine to ensure my skin stays blemish-free, while staying plump and beautiful.
This week's SHEEN Product Pick of the Week is Akura Wellness' Clear Appearance Kit.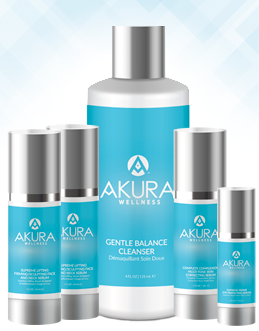 Akura Wellness Clear Appearance Kit, $125
Included in this set is are many of Akura Wellness' best-selling products. It includes the Gentle Balance Cleanser, Clear Confident T-Zone Serum, Luminizing Clarifying Peel-Off Mask, and the Amazinist Age Defying Moisturizing Cream. To start off, I love the brand's cleanser. It's perfect for every day and so gentle on the face. It does absolute wonders at removing makeup, dirt, and excess oil off the face. My skin always feels so refreshed after every wash. I also love their Clear Confidence T-Zone Serum because it gives my skin barrier the TLC it deserves. It has evened out the skin tone on my face as well as made the surface smooth and fresh. If you're familiar with my skincare posts, then you know how much I love a good mask. This one specifically is so powerful but don't let that scare you away because it is ultra-gentle on the skin. You can literally see the dirt and impurities removed from the face after peeling off the mask. It's super brightening and leaves my skin feeling toned and refreshed all day long. Last but certainly not least, the Amazinist Age Defying Moisturizing Crème adds the icing on the cake, or should I say on the face? It's a great moisturizing creme that keeps the skin hydrated throughout the long days. I personally love that it has helped my skin with the appearance of dullness and fine lines.
For more information on Akura Wellness, click here.