Looking for something to bring your hair back to life ahead of the summer season quickly approaching? I've got the secret and you'll want to get in on this. Summer 2021 is all about embracing self-love and what better way to start than to ensure your hair is as loved as possible than to gift yourself healthy hair?
This week's SHEEN Product Pick of the Week is Nairobi's Nairo-Plex Treatment Conditioner.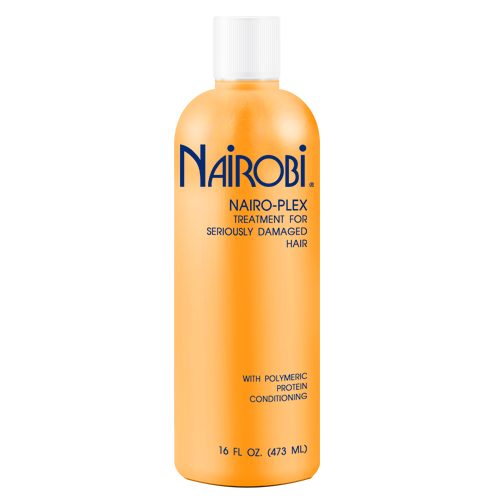 Nairobi's Nairo-Plex Treatment Conditioner
If you've been reading along on my posts than you know my hair has suffered from color and heat damage over the years. Within the past year, I have dedicated myself to taking care of my hair, whether it's taking it easy on the heat tools or giving it extra love with the products I choose to use. Of course, with heat damaged hair, my hair has so many split ends, breaks easily, and is always in dire need to moisture. This conditioner from Nairobi Professional has truly been a saving grace. I won't lie to you, it's hard not using heat on my hair at times but what has definetly helped is incorporating quality products into my wash day routine. This conditioner has done it all for me within the small period of time I have been using it. I've noticed less frizz, replenished cuticles, and the best of it all my hair is super moisturized (something it hasn't seen in years). Whether your hair is dry or damaged from color treatment or bleached hair, I highly recommend this product to be in everyone's hair care collection.
For more products from Nairobi Professional, click here.