Black-owned skin and hair care line, Alaffia is an award-winning brand that really needs no introduction. In the years of their existence, they have provided us with the best of the best in the beauty world while also giving back. The brand not only empowers the people of Togo but they also give back to disadvantage communities. Who knew that when Olowo-n'djo Tchala launched her empowering brand back in 2003 that it would be here today!? I recently was lucky enough to get my hands on a few products from Alaffia and I've got my honest thoughts to share with you today.
Today's SHEEN Review is dedicated to Alaffia.

Everyday Coconut Vegan Lip Balm, $2.99
If you know me, then you know that I always have lip balm with me. It's truly something that I can't live with out. Naturally picky with the lip balms I choose to keep around me, this one surprisingly shocked me. It is vegan, which is always great in my book and is super moisturizing on my lips.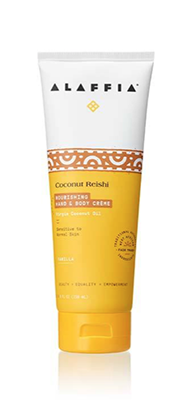 Coconut Reishi Nourishing Hand & Body Crème (Vanilla), $9.99
I love anything coconut so when I saw this body creme, I absolutely had to have it. Perfect for the warm months ahead of us, this body cream is so nourishing and creamy. It has saved my dry winter skin and provided it with a ton of hydration to last throughout the long work days.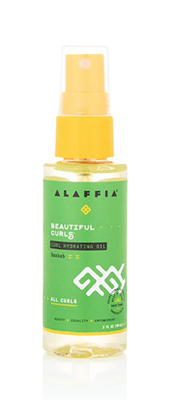 Formulated with great ingredients such as West African baobab, monoi flower, and both castor and argan oil, this oil has been my saving grace. It is so hydrating to my dead ends and has done absolute wonders when it comes to revitalizing my dry damaged hair.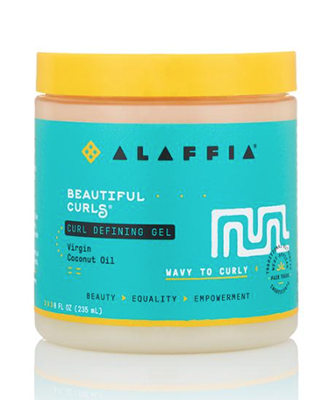 This defining gel has been a hit in my hair collection. Lately, I cannot quit using it. I love that it contains great ingredients for the hair such as castor oil, fair trade coconut oil, aloe vera, and extracts of yarrow. My curls have never felt more soft with a gel. Not only that but it works great for twist outs and braids when you may not feel like wearing a natural look.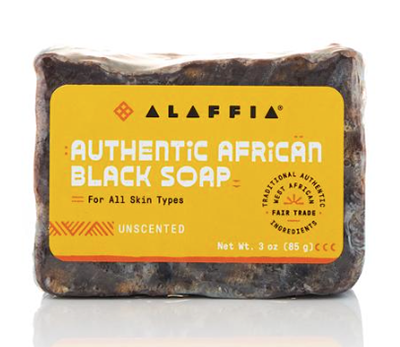 Authentic African Black Soap, $4.79
Everyone's heard that African Black Soap is great for the skin. I'm here to back up that saying 100% with this soap bar. It is suitable for all skin types and is also sulfate-free. I have been loving using this soap bar as my cleanser for a fresh clean slate each day.
All images obtained from the official Alaffia website.