Candles are my absolute favorite. I'm absolutely convinced that candles can change a person's mood. Anytime I've had a rough day and my body is calling for relaxation, the first thing I do to "set the mood" is light a candle.
Fall time especially is my favorite season. I love that the hot weathers starts to fade away and we break out all the fall-inspired pieces for our homes.
I try to stock up on my candle collection during the colder months of the year because nothing says snuggle and relaxation than the perfect candle.
Just recently, I was introduced to Blk Sunflower – a brand that is dedicated to implementing self-care for the mind, body, and soul. Their products are all handmade which naturally gravitated me twoards them. They're super high quality and I love that they use sustainable sources to create their products.
I was lucky enough to get my hands on two candles! Here are my honest thoughts.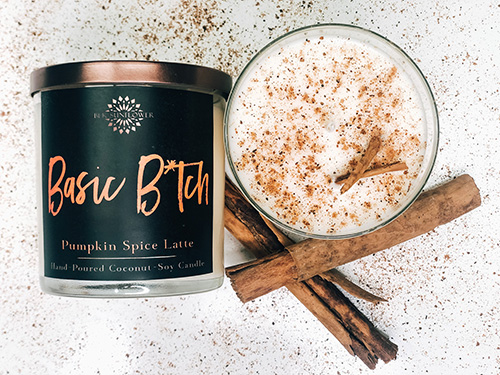 Blk Sunflower Basic B*tch (Limited Edition), $29.99
I'm convinced this candle was made for me. Every year, I look forward to seeing the leaves on trees turn different colors and the getting all the pumpkin spiced-flavored drinks I can while they last. This limited edition fall scent was made for people like me! I love the smell of pumpkin spice anything and this one truly reminds me of the brisk fall season.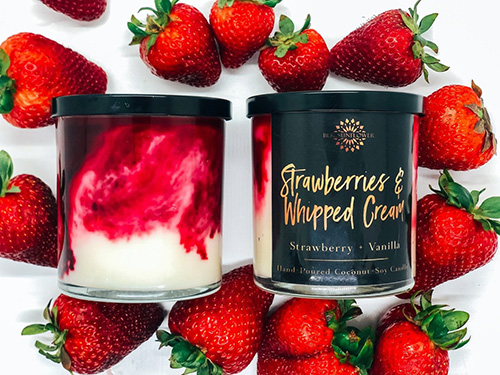 Blk Sunflower Strawberries & Whipped Creme, $29.99
If fall-scented candles just aren't your thing, there is no need to worry. Blk Sunflower has an array of different scented candles so you're sure to find your perfect match. This candle makes me think of fresh, sweet strawberries. I think it's a great candle all year-round and the fact that it is beautifully made, makes it even more tempting.
For more on Blk Sunflower, click here.
All images obtained from the official Blk Sunflower website