With a mother in the nail salon business since before I was even born, I think it's apparent that my love for nails will stick with me until my very last breath.
Now more than ever, I have seen so much advancement in the nail world. From nail art to gel polish and dipping powder, the nail industry itself has seen so much change in the last ten years. I am someone who adores doing my own nails. It's like therapy for me. I have been doing my nails for as long as I can remember.
I was super intrigued upon stumbling a nail brand that offers a wide range of nail products. From press on nails to nail art, I had to test it out myself to see just what kind of impact they're making on the nail industry.
Today's SHEEN Review is dedicated to Dashing Divas.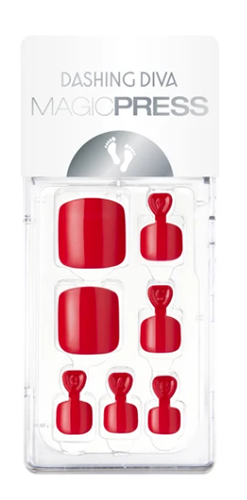 Dashing Divas MagicPress Press On in Red Racer, $9
Okay, I am embarrassed to say but I'll be frank with you. My toenails have always been a struggle for me. Something about them, I just cannot let them grow out. Long toenails themselves kind of freaks me out but I love the fact that these press-on toenails are easy to use and look stunning on the toes. There are 24 gel nails included in this pack as well as a file, manicure stick, and an alcohol prep pad. I love any brand that makes my life easier and Dashing Divas did that with this set! There is shine from the gawds and I like that they are super thin and comfortable to wear. In addition, they're waterproof and does not do damage to your real toenails, which is a huge plus in my book.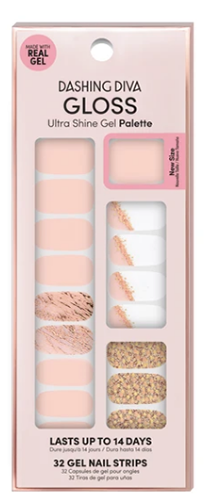 Gloss Gel Strips in Touch of Gold, $8
These nail strips were the first product I saw on Dashing Divas' website and I had to give it a try. Included in this set are 32 gel nail strips, a prep pad, nail file, and I love that they include instructions that label step by step on how to apply them. I've had these bad boys on for about a week and so far no wrinkles or chipping! I'm obsessed with the design on these neutral, yet eye-catching strips and I cannot wait to try more.
For more information on Dashing Diva and to purchase your products today, click here.
All images obtained from the official Dashing Diva website