Okay everyone, get ready because this SHEEN Review is one that is super exciting. I'm not really sure where I have been, apparently under a rock because I just recently stumbled upon Doshi FSCA. Read on because this is a brand you want to familiarize yourself with.
The brand was founded in an effort to provide people with smart, fashionable, and quality vegan products – this includes handbags, briefcases, accessories, you name it! The brand is based in Los Angeles, California but we have a feeling they will be a brand that will soon be in everyone's closet!
I found it super interesting that the brand considers the materials they use to create their products. They make an effort to find factories that purchase recycled base material and minimize the use of chemicals and solvents. Nonetheless, check out my favorite item from the brand below!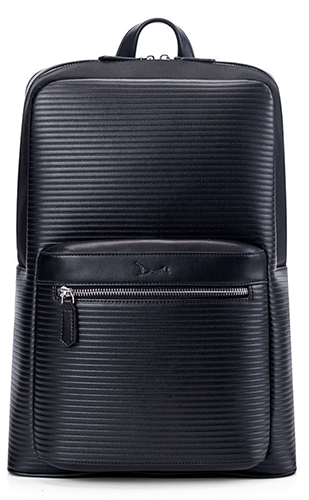 Doshi Lux Ribbed Backpack – Vegan, $159
After you've had a look at the bag, I mean do I even need to explain why I've been loving this bag so much? This simple yet bold bag has been a lifesaver for me. It is made from high quality Microfiber PR leather and the ribs are debossed into the material. I cannot tell you how many people have asked me about this bag. There are no leather or animal products used when making this brand which made it a winner in my book. But besides that, I love the microfiber leather accented straps and that there is even a laptop sleeve in the bag! It's truly the perfect size (medium-sized). It's not too big and not too small. I love using this bag to carry all of my work necessities when I go to the office. Just when you thought all of these reasons were good enough for you to purchase this bag for yourself, we found another reason why you should! I learned that Doshi has made it their mission to give back a minimum of 5% of revenue to charities that benefit people, animals, and the environment.
For more information on Doshi, click here.