During quarantine my skin has had a love/hate relationship with me. It's been super tough not being able to control myself, I mean, I feel like I'm snacking on something I shouldn't constantly. While I love every second of it, my skin on the other hand seriously hated me. At the beginning of quarantine and the hit of the pandemic, my skin was at its absolute worst. I could not stop breaking out! There was so much that could've been a factor in addition to the snacks, but I knew I had enough! I instead used this time to really care for and love my skin more than I ever have before and I am truly so happy that I did. I came across Elina Organics and was instantly attracted to the brand. It was the great list of ingredients in their skincare products and to be quite honest with you, I'm obsessed with the packaging. For someone that never branches out of their usual go-to products, this was huge for me. I stepped outside of my comfort zone and gave it a shot. Here are my honest thoughts on the Elina Organics Mermaid Elixir, Botanical Cleanser, and Toner!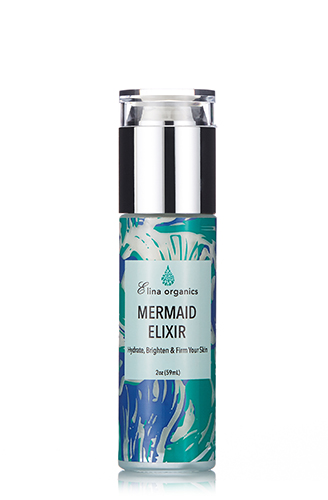 Elina Organics Mermaid Elixir, $78
I love this hydrating elixir. Elina Organics was right on point when they made this product. It is super light on the face yet the ingredients (marine collagen, vegan hylauronic acid, and more) make the skin on my face firm while smooth. I've noticed a huge difference after a couple of uses of this Elixir. My skin always feels so hydrated and brightened after using.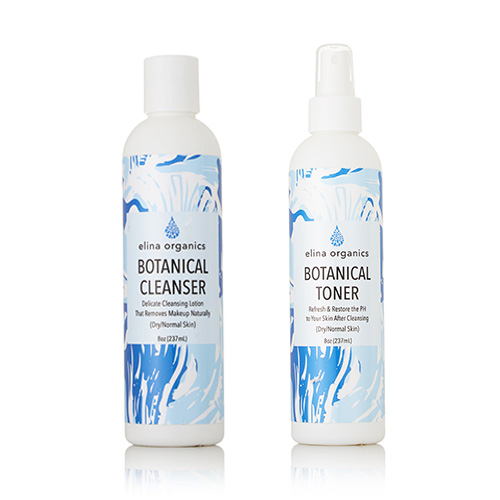 I'm one that believes a cleanser and toner go together hand in hand. It was really scary for me to branch out and try something new but together I tried the Botanical Cleanser ($32) and Botanical Toner ($32) from Elina Organics, and I am so glad I gave it a shot. Both products are rose-based and perfect for the days my skin feels dry. For someone with sensitive skin, it was important for me to find something that was delicate yet nourishing for my skin. The ingredients include Salix Nigra (black willow bark) extract, rose distillate, and more that I know play a huge role in how energized my skin feels after using.
 All images courtesy of Elina Organics.