I've got a brand that you'll want to have on your radar. Are you ready?
Today's SHEEN Review is dedicated to Graceful District.
Graceful District is a brand that is not only committed to working with eco-friendly fabrics, but they make it their mission to protect the planet while doing so.
When I was first introduced to this brand, I was immediately sold. If you love the simple things in life, as I do, then trust me when I say that simple clothing pieces should too be trendy and in great quality. I was lucky enough to get my hands on the brand's Scoop Neck Curved Hem Tee, so of course, here are my hones thoughts.
Graceful District Scoop Neck Curved Hem Tee, $28
Comfrt is everything to me so this tee was right up my alley. It has a modest scoop neckline, which I love because I have so many v-neck tees in my wardrobe. I love the curved hem that it has because it adds that elegant twist on your basic t-shirt. The best part about this tee is that is is knit from eco-conscious 100% organic cotton! As you can imagine, it's super soft, so breathable to rock in office or at home. I've been loving this tee when running my errands and I know you will too, especially right now during the holiday season when you're out running around town!
It comes in so many great colors and I love that the size goes up to XXL. Colors include: black, white, clay, ink, port, and sage!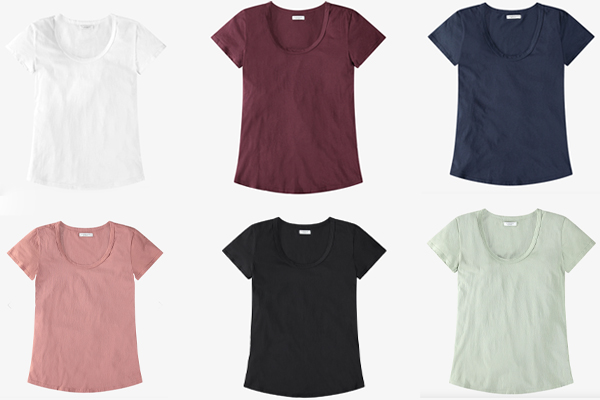 Have you purchased pieces from Graceful District before? If so, let me know your thoughts in the comments below!
For more on Graceful District, click here!
Follow them on Instagram today!
All images obtained on the official website of Graceful District