Back in 1994, stylist, John Masters came up a master plan to create a beauty line that included clean products. On a mission to use healthier, more organic products on his clients, he wanted to get everyone in on this too! He eventually went on to release a "clean air" salon in Soho – and from there, his brand grew globally. Today, with much experience and expertise, John Masters is one of the few lines that include clean and natural haircare, skincare, body, and aromatherapy products. I was lucky enough to try products from John Masters Organics.
Today's SHEEN Review is dedicated to John Masters Organics.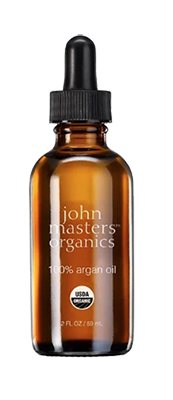 John Masters 100% Argan Oil, $39
Take about magic in a bottle. This pure, organic Argan Oil is an absolute must-have. It is formulated with vitamin E and omega-6 fatty acids. I love how nourishing it is. I was not kidding when I said it was magical. It is perfect for both the hair and skin. I love that it takes my fizz and nourishes my split ends. It also hydrates the hair and gives it that beautiful sheen.

John Masters Organics Hair Spray, $9
I've never really been a fan of hairspray, simply because I hate that hard crunchy feel that we all know and hate from hair sprays. This one is not your traditional hair spray. It is organic, made with natural ingredients, and leaves the hair soft while in place. There is no flakiness either, which is a huge reason why I love it!

John Masters Organics 2-in-1 Shampoo & Conditioner for Dry Scalp w/ Zinc & Sage, $24
Another hair product that I've never really been crazy about is a 2-in-1 shampoo and conditioner. It just never sat right with me. This one made specifically for a dry scalp was something that just intrigued me. It is exfoliating yet gentle. I love how well it cleanses my hair and gets rid of the build up I have from all the days I didn't wash my hair. My hair and scalp has never felt so healthy. It always leaves my hair feeling shiny and super soft.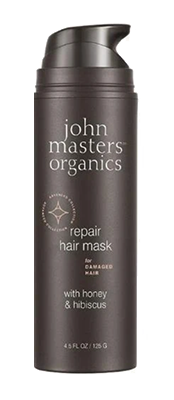 John Masters Organics Repair Hair Mask for Damaged Hair with Honey & Hibiscus, $39
Who doesn't love a good hair mask? This one made with honey and hibiscus makes me feel so luxurious. It i silicone-free and always gets my hair back into shape. For those days my hair is feeling dry (which is alot), I reach for this mask for some restoration. It does a great job of providing my hair with moisture and shine! There is bacuri butter and mongogo oil to replenish those strands, while ensuring the hair remains strong and soft.

John Masters Organics Hair Milk with Rose & Apricot, $29
A hair milk? Yep, it does everything you would think it does. This is a super lightweight, leave-in treatment. It's so hydrating and protecting on the strands of my hair. I love the organic rose water and apricot kernerl in it because it is the perfect concoction to revitalize my dull hair.
For more information on John Masters Organics, click here.