Okay, I think L'ange may be onto something here. Dry shampoo sheets?! Yes, I know I was just as intrigued when I first saw that L'ange offered this product. Of course, I had to get my hands on it for myself and of course to inform you all on just how legit it is.
Today's SHEEN Review is dedicated to L'ange.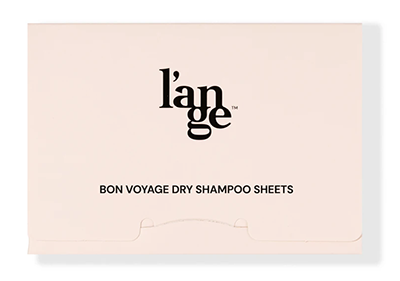 L'ange Bon Voyage Dry Shampoo Sheets, $15
First off, if you've been reading my posts for some time, then you know that I am always on the go or running late somewhere. I knew that these would be perfect for me just because of that fact. They're absorbant sheets formulated with transparent clay and rice starch that will remove excess oil without the residue we all hate in dry shampoo. All you have to do is blot and carry on with your day! I love keeping these in my work bag because I will admit I stretch wash day as long as I can. For more information on L'ange, click here!