Quarantine has given me the ability to spend a lot more time on myself and well, I will not complain about that! During this "down time" that I've had during the global pandemic, I found more time to devote to skincare and boy, I'm so glad I did. Looking back at photos of myself from the beginning of quarantine, I get so upset with myself. My skin absolutely hated me because of all the sugar intake I was putting into my body. I had breakouts constantly and couldn't really understand why at first. In addition to the amount of sugar I was intaking, I found that the skincare products I was using, just was not doing the job for me. I decided to switch up the products in my collection and devote time to figuring out what worked well on my skin and what didn't. Today's SHEEN Review is dedicated to POND'S – a brand that helped me discover my skin's best state during COVID-19. Read on to discover the life-changing products that helped me love myself more during the downtime of the global pandemic.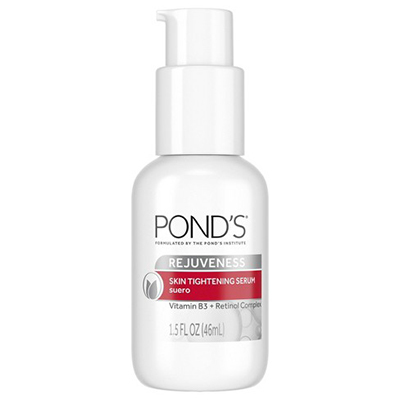 Pond's Skin Tightening Serum, $7.99
I have absolutely been loving this skin tightening serum from Pond's! It is so hydrating and I've noticed a big change in my skin after just a couple of uses. I apply it twice daily and have noticed that it has helped even out my skin tone while smoothing out the texture on my face. I naddition to that, it has reduced the appearance of fine lines on my face and feels super nourishing on the skin.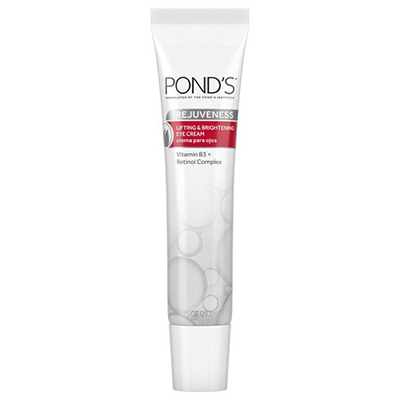 Pond's Anti-Age Lifting and Firming Eye Cream, $7.99
Next up is this anti-age lifting and firming eye cream from the brand. For someone that never really believed in eye creams, I am shocked myself to say that I am obsessing over this product. It helps with wrinkles and brightens up the eyes to perfection. It contains retional complex – which is a skincare ingredient that is known to smooth out and improve the skin's texture. I really do feel like improved amount of strength my eye areas are and it too is super hydrating!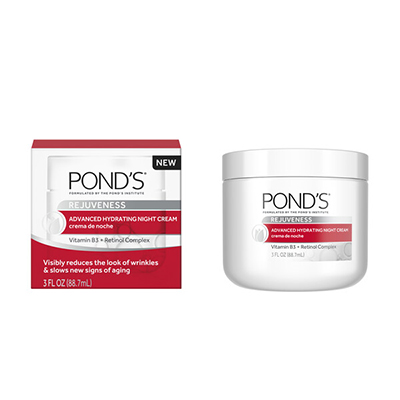 Pond's Advanced Hydrating Night Cream, $7.99
My night routine has improved tremendously just because of this one product. It seriously works it's magic overnight, which I love because I truly feel like I am getting my beauty rest at night. There is Vitamin B3 formulated in this product which helps strengthen the skin's moisture barrier. I'm a super busy woman so knowing that I can pop this on before hopping in bed, and wake up with hydrating glowing skin, helps me sleep ten times better at night.
Have you tried products from Pond's before? Let me know what your favorite products from the brand are in the comments below!
For more on Pond's, click here.
All images obtained on the official website of Pond's