Satrell Beauty is an exclusive brand created by Nichole Wright. The cruelty-free brand caught my attention when I found out that they offer products that are free of harsh chemicals. Known for their long-lasting beauty products, I absolutely had to familiarize myself with the brand and you should too! Built on core values that include boldness, passion, and trust, I believed this brand was made for me, just like it's made for many beauty-lovers out there in the world.
Today's SHEEN Review is dedicated to Satrell Beauty!
Check out a few of my favorite products that I have been loving from Satrell Beauty below!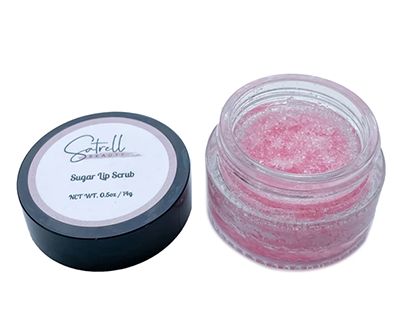 I absolutely love straweberries so there's no question about it, I knew I was going to love this new lip scrub from the brand. It's sweet and always leaves me wanting fresh strawberries. It is formulated with sugar, coconut oil, sweet almond oil, mica, and strawberry flavoring – the perfect cocktail when it comes to smooth, soft lips.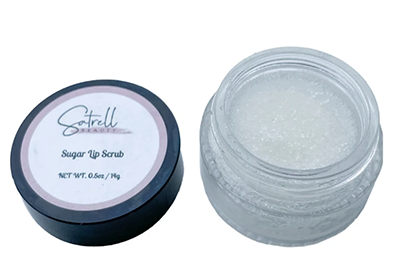 Mint Lip Scrub, $10
I'm also loving the mint verison of the brand's new lip scrubs as well. This scrub specifically is so minty but not overpowering. It makes my lips so smoothe and exfoliates it without making my lips feel unfcomortable.
Looking for a little shine to add to the lips? This one is my most favorite product out of the bunch because it seriously makes my lips ultra shiny! In addition to that, it is also formulated with vitamin E to provide moisture. It's also paraben-free and long lasting on the lips. I love wearing it bare or adding it ontop of a lipstick for the perfect sheen. 

Coral Intentions Lip Gloss, $16
This gloss is so vibrant and fun! It reminds me of the spring time! It too is luxurious looking and feeling on the lips and contains vitamin E for that much-needed moisture our lips could use this cold winter season.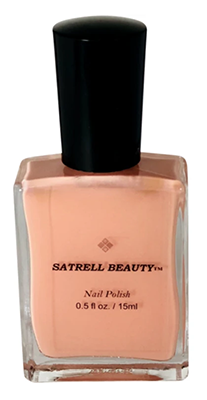 Bloom Gracefully Nail Polish, $15
I'm a sucker for peachy polishes and this one has completely stole my heart. I think it would look absolutely beautiful on all skin tones. This nail polish has become my go-to and I know it will be yours too. It is super long lasting, which is great because we all hate a chipped polish!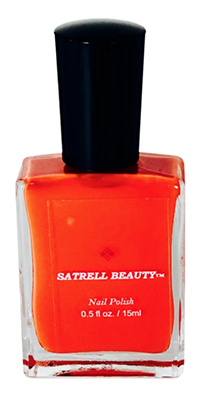 For someone who absolutely hates orange [Go Gamecocks], I am obsessed with this nail polish. It is so fun and vibrant and I think it's perfect for the summer. For someone that doesn't care what time of year it is in regards to nail polish, I know I'll be rocking this one all year-long.
Have you tried products from Satrell Beauty before? If so, let me know what your favorite product is in the comments below!
For more information and to purchase your products from Satrell Beauty today, click here.
All images obtained on Satrell Beauty's official website