African luxury brand, SO Aesthetic is a beauty brand that started in Ghana – years after the brand's official launch, it has been awarded and recognized all over the nation. A brand curated based on clean beauty and self-love, I knew I had to get my hands on a few of their products immediately. Let me just say, I am so glad I did. Check out a few of my honest thoughts on the products I was able to play with recently.

Ultra Coverage Foudation, $27.20
Ask anyone, I am a girl that loves a full-coverage foundation! This one is such an amazing product. It has that matte velvet finish and keeps the oil from peeking through my makeup. I love how flawless it makes my skin while covering up the pores on my skin.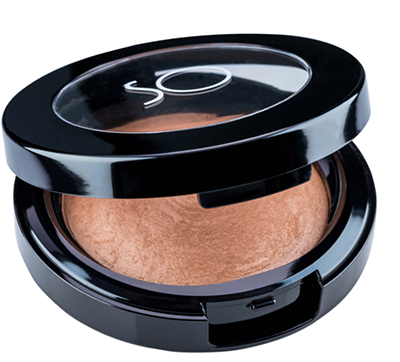 South Beach Baked Bronzing Powder, $20.40
All year-round, I am always in need of a little sculpting of the face. This one bronzes the skin so beautifully and I also love that this bronzer looks stunning on the eyes as well.

Dazzle Lipgloss, $11.05
I have been loving this lip gloss for so many reasons. It glides on to absolute perfection and gives my lips that luminous effect. I love that it contains vitamin E because it keeps my lips hydrated and moisturized throughout the long work day. It's perfect worn alone but I also love it ontop of my favorite lipstick as well!

Sheba Black Pencil Liner, $5.10
Everyone needs a classic black eyeliner. This pencil liner in Sheba Black is everything because it is super black, glides on easily, and does not smudge throughout the day (which is a huge plus in my book).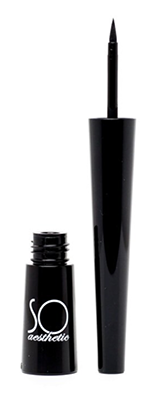 Liquid Black Liner, $6.80
Just like a classic black eyeliner, I truly believe everyone needs a good black liquid liner in their makeup collection. This one is so easy to use and the tip of the liner helps me create that beautiful cat eye every single time.

Dark Coffee Brow Pencil, $4.25
Use it as a brow pencil or as eyeliner! It's multi-functional. This dark brown brown pencil has been my go-to liner for the eyes when I'm aiming for a more natural makeup appearance. Like the eye liner, it glides on smooth and super long lasting!

Creamy Lipstick in Regal Red, $10.20
Speaking of makeup staples, everyone has to have a classic red lipstick in their collection. This rich and creamy lipstick is not only long lasting but it is so pigmented!
For more information on SO Aesthetic, click here.
All images obtained on the official website of SO Aesthetic