Launched early this week was a product I couldn't be more excited to share with you all! The Lip Bar has just launched their Tinted Skin Conditioner and beauts, we must have a conversation.
I'm dedicating this entire SHEEN Review feature to The Lip Bar's newest product for many reasons.
Today's SHEEN Review is dedicated to The Lip Bar.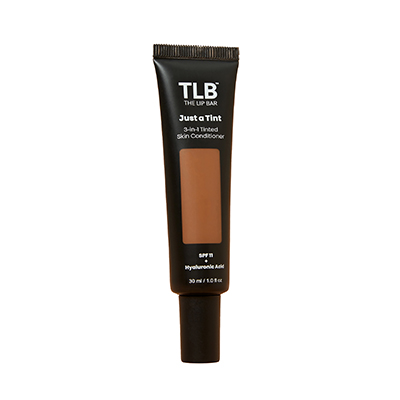 The Lip Bar Tinted Skin Conditioner, $17
Lucky for me, I was able to get my hands on the new product quickly and I cannot be more thankful that I did. I have a feeling this new product is going to be a hit! The new skin conditioner from the brand is everything it claims to me. For any conditioning product – you assume that it is hydrating and full of nutrients. This backs up the name to perfection as it is infused with hyaluronic acid, Irish moss, rose water, and cucumber extract. In addition, it is super light on the face yet buildable – which we can all appreciate. It is currently avaliable in eight shades and the best part about it is that it contains SPF 11. Have your skin feeling breathable, while giving your face a bit of coverage with this great product. I also love that the brand has a Complexion Quiz on their website, making it super easy to find your perfect skintone match.
The Lip Bar Tinted Skin Conditioner is now available at Target and The Lip Bar's official website. The brand will also become available at Walmart beginning February 16th, 2021!
Are you interested in trying The Lip Bar's hot new product? Let us know in the comments below!