I'm back and better than ever!
My SHEEN Reviews on TOBI is one of my favorite parts of this amazing opportunity I have as Web Content Editor/Product PR for our publication.
The brand is known for their high quality pieces, at affordable prices. Whether you're looking to chill in comfy clothes or dress up for a girl's night out, you will always find something from TOBI – trust me.
Today's SHEEN Review is dedicated to the brand's Erika Satin Bodycon Dress in Gold, and oh my goodness – just take a look for yourself.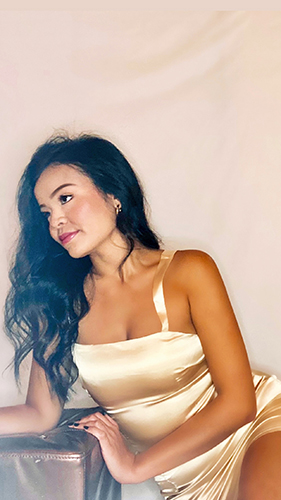 Erika Satin Bodycon Dress in Gold, $47
Okay, excuse me… I have entered the room. No seriously, this dress is drop dead gorgeous. It's a hit! I knew the second I took it out of it's packaging that it was gonna be a show-stopper and I was not wrong! For starters, it fit like a glove. I know looking at these images of me in the dress, you probably would think I have hella confidence, but I really don't. I'm actually far from it, but this dress did that for me! I am obsessed with the material and color, and it speaks for itself. It's super comfortable on and I received so many compliments on it.
Stay tuned because more SHEEN Reviews highlighting TOBI is coming!
For more information on TOBI and to purchase your pieces today, click here.