High fashion jewlery brand, Yenaé caught my eye the second I laid my eyes on their exquiste collection. When I did my research [like the fashion addict I am], I found that the brand specifically offers breaktaking jewlery pieces that were culturally curated and inspired by Africa. One look at these pieces and I knew it was a beautiful twist of modern design from beautiful countries such as Ethiopia and Eritrea. I've been obsessing over two pieces from Yenaé as of recently so naturally, I had to share my favorites with you!
Check them out below.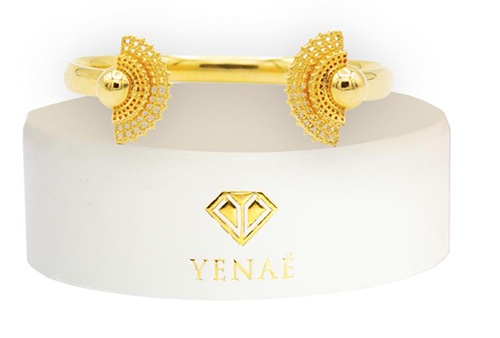 This unique bracelet is so versatile! I love how it was designed because it can be worn when I'm dressing up or down. I can't tell you how many compliments I've receive anytime I wear this bracelet. It is a true eyecatcher. The inspiration behind this bracelet is really what makes me love it so much. It was inspired from the craftsmanship in Northern Ethopia and Eritrea. These unique-like bracelets are worn by women for special occasions. The name Tsirur is believed to evoke a display of grace and dignity.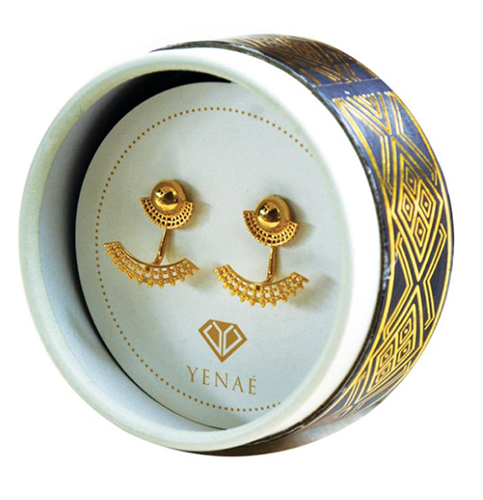 The perfect pair of earrings to pair with my perfect gold bracelet. These earrings too can be worn three different ways. I love that there are also three adjusting jacket holes too! Again, whether I'm dressing up or down, these are great when I want to add that final umph to a fashion look
For more on Yenaé, click here.
All images obtained on the official Yenae website