She's a trailblazer, a marketing guru and one of the top publicists in the entertainment industry.
"I'm not a businessman, I'm a business, man!" ~ Jay- Z
Yep, that pretty much sums up entrepreneur and senior entertainment publicist, Lisa Persaud.
Persaud is a boss and the hidden gem behind some of your favorite artists today. Sheen Magazine had a chance to catch up with the self-made Toronto native to discuss how she's managing clients during COVID-19, her advice for women in media and her journey in the entertainment industry. Check it out here, in this Sheen Exclusive!
When did your passion begin for media and public relations?
My passion for media began at a young age, roughly around 14 years old. I was a skilled web designer and journalist, I merged the two skills to do promotional content for event planners, then later Industry Magazine but as an Editor in Chief not Creative Designer. I also did promotional content and exposure for record labels and independent artists.
I've always been the behind the scenes girl and I loved artist and brand development, which naturally progressed onto the public relations path. I would say this was later attained desire, when I recognized my knack for it.
What steps did you take to cease every opportunity you desired in the media/ entertainment industry?
I've always been an entrepreneur in the entertainment industry. I started in the industry when I was 14 years old, designing event flyer's which led me to promotion to then coordinating events. This established a name for me in the business, I then began wanting to help others. I began freelance writing, contributing interviews to other publications until I decided I wanted to create a platform for people in ALL fields of the industry – which then led to the creation of Industry Magazine. A publication that showcased talent on and behind the scenes — artists, producers, directors, models, etc. I was adamant about keeping it well diverse and all positive. 
During these years and shortly after I ventured into the field branding and marketing. I  gained experience working with some of the top labels and brands which lead me to run my own public relations firm. Every opportunity I seized and it was another step forward. Whether it's paid or volunteer, experience is priceless and the relationships you make are invaluable and critical to anyone's career, especially in the entertainment industry.
What inspired you to create your PR firm?
I've always loved focusing on a person and\or brand development; so after all the years of building platforms and gathering exposure for talent, it was a natural progression for me to create a company that specializes in that.
Why are establishing and maintaining relationships essential? 
The foundation of my firm is not only successful due to the experience I've gathered throughout the years but most importantly the relationships I've made. This business is a small web and opportunities are favored on reputation. My network determines my net worth and I make it a priority to create, nourish and maintain relations.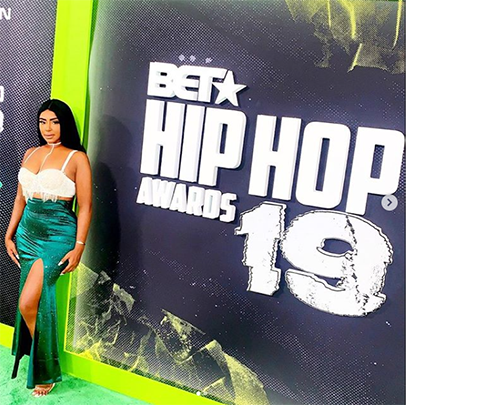 Why is the publicist just as important as the artist?
Artists need a team. A team where everyone plays their position. Team work makes the dream work, right? It is important for the artist to trust their team and focus on their craft; they produce and we bring it light. A publicist is essential to an artist's career, as they're the ones who represent their client, protect them, guide them, promote them and their project.
What have been your challenges as a publicist?
There are so many, from time management, crisis management to writer's block. (she laughs)
You can experience the complicated clients who don't stick to the roll out and post impulsively. It can get frustrating.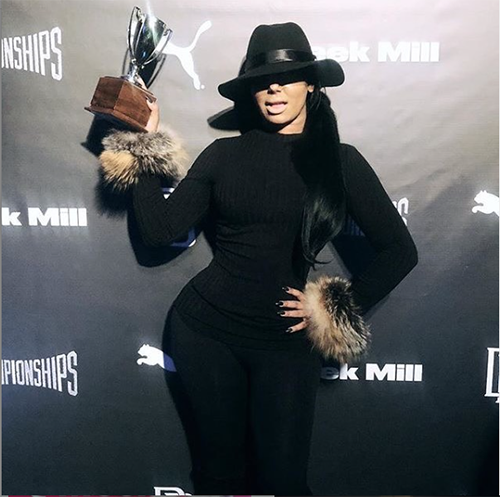 As a self made entrepreneur, what have been your proudest moments?
My greatest triumph professionally will always be my first project: Industry Magazine.
A publication, I created when I was 23 years old in my home city of Toronto. I knew my end goal was to end up in public relations, and of course the most valuable asset to that is your network. 
I knew Industry Mag would serve many purposes. Connecting me with people in the industry and also being a platform for talent on and behind the screen – especially for Toronto which at the time lacked major international exposure in the hip hop culture. I am proud of this project, the relationships it created, and the many doors it opened, for not only myself but my team and the many talented features we had.
The magazine will always be my most proud "moment" but the ones that follow are working with some of the biggest labels such as: Epic, Sony, Atlantic, Roc Nation etc… Attending some of the most monumental events in entertainment like the Grammys, Oscars, Bet Awards, Movie premieres and more.
To be invited, be amongst my peers and those I idolize in the business, give me the greatest satisfaction.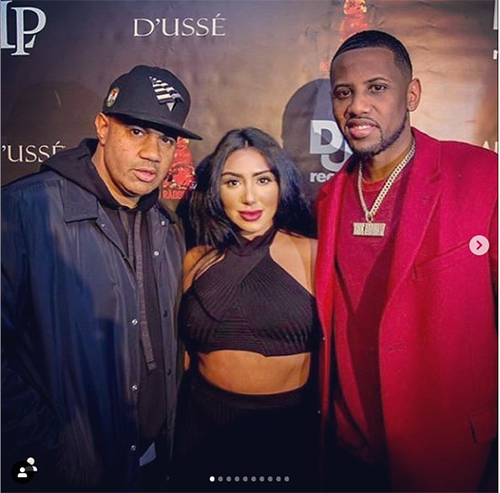 In difficult times as we are facing now, how do you manage to develop, create and execute positive and informative content that your clients and the public needs?
These difficult times make it more crucial for talent and influencers to use their platform and voice. Through the pandemic, I advised all my clients and celebrity friends that this is the most captive audience they'll have now more than ever, and to use this to their advantage – connect with their audience, build a rapport.
Now with the protests, it is a really sensitive time, I don't think it is appropriate to drop projects now.
Instead I encourage artists to show support to the movement, support the culture, show your fans you are using your voice and get involved.
What advice would you share with women who aspire to be in the media industry?
To my young women entrepreneurs, It doesn't matter what century we are in, women always have to work harder and smarter. There can be a stigma that comes with women in this business and people love to make assumptions. Remind yourself that you are a boss woman in the making. 
Be confident, stay focused, work with integrity and don't let anyone dim your light. Use your network, volunteer as much as you can and don't be afraid to shoot your shot.
For more on Lisa Persaud, click here.
Stay Connected
Instagram | Facebook | Twitter
All images courtesy of Lisa Persaud