She may be a newcomer in the world of entertianment but she's coming in hot! Rising star, Chrissy is a singer, songwrtier, and actress taking Hollywood bystorm. Her father Chris Stokes is a producer, screenwriter, and director so of course, entertaining is just in her blood. Just last year, Chrissy landed the lead role in th television series, Howard High and just recently, she released her first single titled, "Relax." We caught up with Chrissy to discuss all things music and much more!
Tell us how you first got into music and acting?
I first got into acting and singing just by watching my dad do his thing in the studio and on movie sets. It's something I grew up around. I think that's how I fell in love with it and got into it.
Last year you landed the leading role on the show, Howard High. Can you tell us about that experience?
It was amazing. The people were amazing. I loved the whole experience because I got to do what I love. I got to sing, act, and it was always such positive vibes. I made another family on set. I really loved it.
How has quarantine life been for you?
I been having fun! (Laughs). My bestie and I started a YouTube channel called Chrissy and Miya. We've been quarantining together. I'm doing YouTube, exercising, I've been in the studio, so I've been loving quarantine. I feel like the quarantine is better than normal life (laughs). I'm more of a homebody anyway!
What are you currently working on and what can we expect to see from you in the future?
We just finished my new album called, Taken. It comes out on October 16th. I'm already starting to work on the second album so that's cool.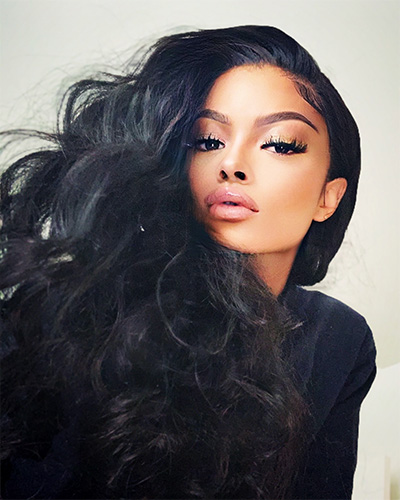 Click here to visit Chrissy's official website today!
For more on Chrissy, be sure to follow her on Instagram & Twitter.