East Oakland native, Adrian Marcel is an American singer, songwriter, and rapper introduced to us by Grammy Award-winning musician Raphael Saadiq. Saadiq took Marcel in as his protégé and presented his first mixtape "7 Days of Weak." Adrian Marcel then went and collaborated with Sage The Gemini on the hit track "2 AM." Marcel has since dedicated himself to learning the industry inside out and educating other youth on the industry as well. He continues to excel and release new music and also spends plenty of his time giving back with his "Marcel University" plus more! Find out more about his latest release "98th" and everything he's doing in the community below.
What inspired your latest album 98th?
Me, going back to that kid at 15-years-old, all of those goals I had, all of those dreams that I aspired for! I decided I was going to start my label "Third Boys Music Group," I was going to executive produce my next album. It was me getting back to that spirit when I lived and I first moved to 98th and the garden. This is when music was real for me, it wasn't about the girls anymore. It was about this is going to be my life. I'm back there now just with a different mindset and a real fanbase. I think when people listen to this album they will understand what evolution sounds like for me.  I produced 90% of the album. I mixed and mastered it with my team Max Perry and Kid Jupiter who co-produced a lot of it as well. Fans are going to get the true gist of Adrian Marcel. I put a lot of gems in there as far as music I've referenced. One song "Slow Burn" is a "reference to Tupac." You will truly get to know me by listening and dissecting this album.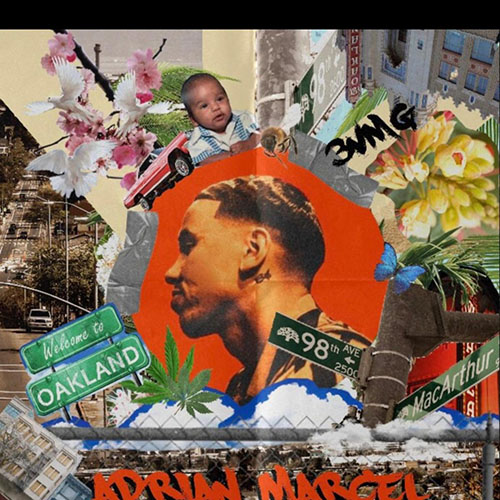 Visited CAU while you're in town, What was your purpose of visiting the school? Tell me about your community outreach.
I went to talk to the journalism department. I ended up going to multiple classes (non-profit) Marcel University (Mentorship Program) – Music Administration – Business of Music. Even Though, it was a journalism class you can apply it to anything you're doing in life. To know the nitty-gritty, learn the details of your craft, educate on ownership and accountability, which is very important as an independent artist. The heart of Marcel University is more about the curriculum. We started it at a high school in Oakland at "Oakland School of the Arts", you audition to get in. It's based on what you're already doing. Most of the kids in my class are already recording music. I take them under my wing and teach them how to make money out of it, and turn it into a career. We start with about 20 kids, break them into groups; we're working with Facebook and the recording academy to sponsor the courses, network/resources, artist development, contracts, and how to register your business. We're teaching them empowerment first and foremost.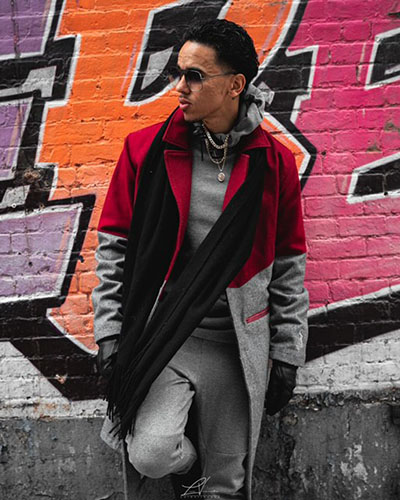 I know you're originally from Oakland. What was your childhood like?
I grew up in East Oakland, two parent households (baby of 6), grew up blessed. I learned a lot from my sisters. I feel like the experiences I've seen my sisters deal with, it helped with the way I write my music. I learned a lot from hanging with my sisters and it heavily influenced my artistry. Mom kept me busy and into the arts. I was in the young musicians' program. I credit my family for my knowledge of music. I was always sneaking in clubs to sing and perform. I started a band in the 9th grade, I was doing management at that time. I was finding gigs for us, booking them, and paying out everyone. That is honestly why I came with the project 98 because I feel my life right now resembles so much of me back then, just as a grown man now. I was thinking the way I think today, back then. I just didn't have a belief behind it. I was saying I wanted to run my own label, I want to make my own music, I want to book my own shows, and now I'm doing that. Everything in my childhood shaped what I'm doing today.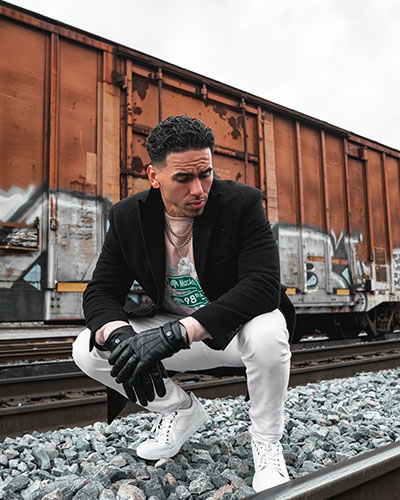 What are some of your musical inspirations and where do you hope to see your career in the next 10 years?
Musical Inspirations, Maxwell, Carl Thomas, Usher, Ginuwine, Marvin Gaye, Sam Cooke, Al Green….a a lot of old school artists, true singers really inspire me. In 10 years, I see myself as a mogul having created multiple businesses that all run simultaneously and fund each other. I see myself starting a school for our community – taking a step into politics that can push the culture forward in a way that is genuine and authentic. I just fell in love with the process of creating new businesses.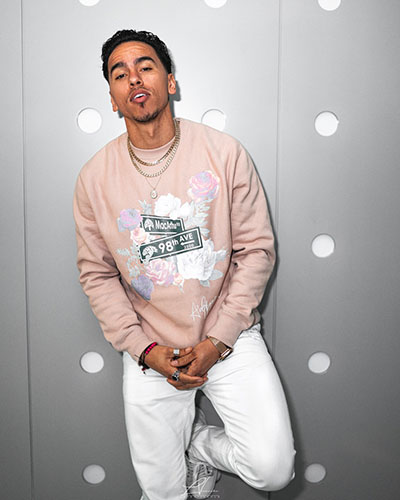 Click here for more on Adrian Marcel.
For more on Adrian Marcel follow him on Instagram today!
For more on the 98th The Tour, click here!
All images by Luie Viisuals