Three-time Grammy-nominated artist and songwriter, DOE has just released a brand new single! The new single titled, "Brighter" is the first single released from her self-titled EP, DOE. We caught up with DOE to discuss the inspiration behind her new single, what we can expect to hear from her upcoming album, and much more!
Tell us about the release of your single, "Brighter."
I'm really excited for this release. It's go time! It's got a cool vibe and a message. I think that music really opens up people's hearts. I'm excited for people to really hear what I'm trying to say in this single. The message is that your light shines brighter when you are shining for God and when you're centered. We have a great team apart of this, so it's been a really great process.
What can we expect to hear in your upcoming album?
I think you guys will really be inspired to have true, healthy, genuine conversations that don't always get to be had in the Christian realm. We have a lot of great worship artists and all of that is so important. There are many things that need to be talked about as well. I think people can expect good music and great lyrics. We worked hard so you may be surprised with this project because I believe I'm more known to be a worship leader but I think listeners will really enjoy this because I'm really excited about this to.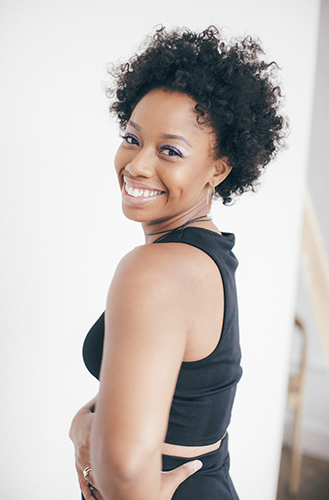 What was it like working with Jonathan McReynolds, Dee Wilson, Daryl Howell, and your brother Judah for this project?
Absolutely amazing. I've been a huge admirer of Jonathan McReynolds for a very long time. To get to see and work with him up close was really cool. Obviously, Dee Wilson is an incredible songwriter. I just love his ideas and the way that he paints his experiences lyrically. My brother has been golden. He's a great producer. Daryl Howell was amazing during this process as well. He's really helped me out with flushing these ideas out and of course, has also been a great amount of help in this process as well.
How has quarantine life been for you?
Girl! Quarantine life has been very interesting. I was just telling someone that I did not stop traveling. When quarantine first started, I was still traveling. I was on planes with seven people, two people, and it was just an interesting time. It's been a lot of singing to cameras. I'm ready to sing to people.
What can we expect to see from you in the future?
More music, I think I have a lot more to say. I want to be bold with that. The EP is coming, the full album will be released soon, and hopefully a book. I'm just a creative out here, you know? (Laughs). I just want to use that creative method to communicate what I believe God called me to do.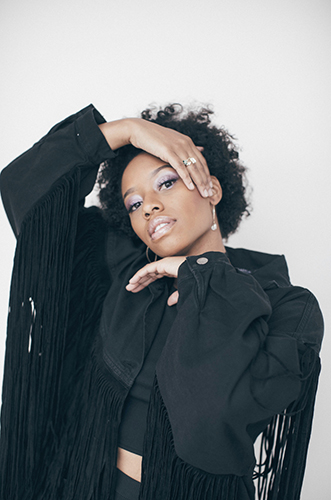 For more on DOE, click here.
Stay connected with her by following her on Facebook, Instagram, & Twitter.
All images by Tyler Hester