Singer/songwriter hailing from New Orleans, Louisiana just recently released his single "Communicate" which highlights the much-needed conversation we could all have to connect with one another. Through his artistry of music, Keithian is on a mission to be the vessel that we all need with his music. His unique blend of Cuban and jazz tones has caught the attention of many around the world, and of course SHEEN Magazine's. We caught up with Keithian to discuss what we can expect to see from his upcoming EP, why mental health and National Suicide Prevention Month is so important to him, and much more.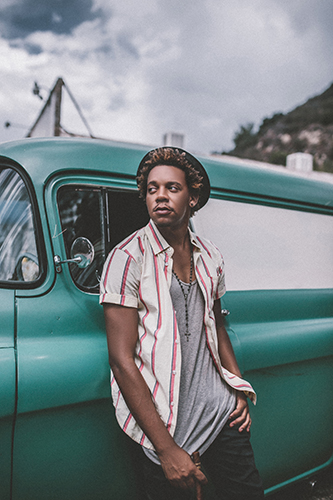 Tell us about the inspiration behind "Communicate."
The inspiration behind "Communicate" is from the strong movement right now where all of us are communicating differently. There's one large, general idea. It also comes from my personal experience; I had a friend that committed suicide. I felt like if she was able to communicate, then we would've been able to help her. I think that's huge. I know now there is Suicide Prevention Month and the song kind of echoes those sentiments to a certain sense. To me, it's essential to get the word out. I was feeling down one day and just wrote my thoughts. I heard other people's stories and the song communicates that sometimes, we need to learn how to communicate, communicate more, or even differently.
Why is National Suicide Prevention Month so important to you and why do you believe it is important especially during a global pandemic?
Well, National Suicide Prevention Month is very important to me because quite frankly, it's about mental health. Suicide comes from an extension of mental health and feeling like people are trapped or not able to reach out, talk, and be understood. It's simply about different means of communication. That means a lot to me for that reason. I'm a minority Afro-Latino. Black people don't talk about this, especially here in America. We don't communicate our feelings enough and we do not feel like we are heard amongst ourselves. It's so bad, we see it in the media every day. Communication is horrible, we can't really trust any sources, everyone communicates poorly, and we have all these applications, meaning digital media publicly broadcast things. It's still all over the place and it's based on communication. When it comes to people' feelings, mental awareness, or mental health, we're not using it efficiently.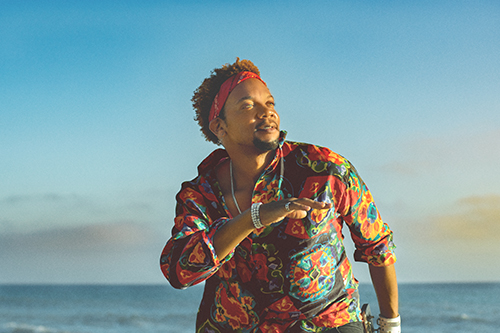 What can we expect from your upcoming EP titled, "…to my Pain."
To add on to what we just spoke about on mental health and awareness, as a young Afro-Latino there are a lot of things that we don't get the chance to discuss. It's painful. I put my emotions into my songs and used my everyday life to create. Even though some songs are fun, this EP symbolizes how we feel. That doesn't just go for males, it includes Black women, minority groups, and just people in general. I just felt like this piece of music is very honest. It's real shit, just communicate (laughs).
What can we expect to see from you in the future?
I want to do more shows! It sucks, I know it's not in anyone's control. I had a tour, and everything set up. You can expect a lot more music, collaborations, and using this down time to figure out how I can automatically create more within the New Year. I'm just excited to explore more into my music.
Click here to tune into Keithian's new single today!