She may be young but that's not stopping her from pursuing her big-time dreams! Mellii is a Afro-Latina singer, songwriter, and rapper hailing from Harlem! Just last year, she graced us with her debut album, Phases and just recently, she released her brand new single, "Way Too Soft," in an effort to empower women around the world! We caught up with her to discuss all things music, the pandemic, and much more!
Tell us how you got into music.
I grew up with my family playing music around the house. On the Spanish side, my mom would play soft songs, Dominican stuff like Juan Luis Guerra and Miriam Cruz. That influenced the soft side in my music, the Spanish stuff. But I'd always be in the Bronx with my aunt, who was listening to Lil' Kim's "Lighters Up" or Destiny's Child. Then I got older and started having my own tastes, listening to Amy Winehouse, Drake, Nicki Minaj, J. Cole, PartyNextDoor, a mix of different kinds of music, and it definitely influenced me in my music. My dad also always made music and that inspired me to get into it. I started rapping when I was in the sixth grade.
How would you describe yourself as an artist? Do you believe your Afro-Latino roots play a role in your music? 
Being Afro Latina influenced my music in a way where I cater to women and men in my community with the things I say or even the slang we use . It's always good to be able to hear music and feel as if you can connect with the artist. I feel like I have a responsibility to incorporate my Afro-Latina roots into my music, and to represent for my community. I grew up in Harlem in the projects where there are a lot of cultures infused together. It's a world of its own, and sometimes we feel alienated because we fit into the Spanish girl thing when we're in Afro communities but then strictly Latin communities see us as African. I want to balance that out without disrespecting anyone, and represent for the girls who don't really feel like they have a place on either side.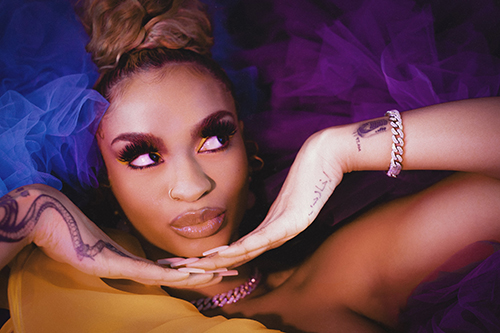 What can we expect to hear from your upcoming album?
My upcoming album is different vibes just more personal. My sound is unique. I don't think I even sound the same all the time. I flow in English but my thing is throwing Spanish into a verse.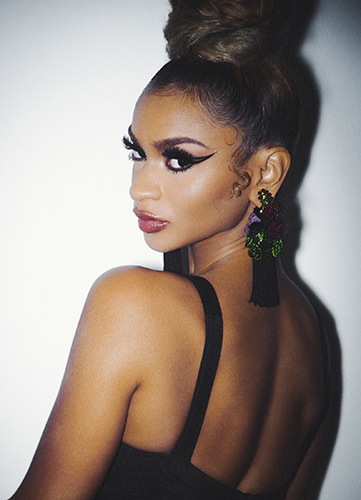 What are you currently working on during this difficult time of the pandemic and what can we expect to see from you all in the future?
I'm working on bringing more of my ideas to life in my music videos and getting more consistent with my releases. I just released my single "Way Too Soft" which is all about women empowerment.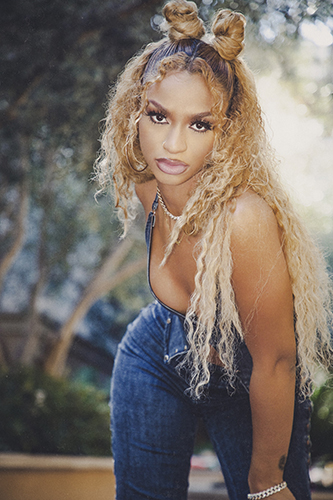 For more on Melii, follow her on Facebook and Instagram.