Los Angeles native, Saint Bodhi is a singer/songwriter whose expansive style and funk in her music has us completely captivated. After the success of her debut album, Mad World last year – she's coming back with some heat! Bodhi's NEW EP titled Antisocial is now out and we had to have all the details. In our exclusive interview with Saint Bodhi, she gave us insight into the new project and shared her greatest lesson learned since the release of her debut album!
Tell us about your upcoming EP titled Antisocial.
Antisocial released on August 6th. I made this project with Neffu. We made this project during COVID and it's really about me in the time of COVID, not being around people, and exploring my personality and growth. We have six songs on the project!
Last month you released the music video for your single, "Hurt Like Me." What inspired the visuals behind it?
Oh my gosh. I was engaged to this douche bag. I found out that he was creeping around behind my back. I needed to let it out so that is what "Hurt Like Me" is about. It's about a fiancé that went way left in our relationship.
Your debut album, Mad World released last year. What do you believe you have learned about this industry since then?
Patience, I've learned patience and I've learned to take my power since my debut album released. I've learned to implement my own ideas and fight for myself. People may tell you "No," but you need to go for it. I usually get good results when I believe in myself.
What are you currently working on and what can we expect to see from you in 2021?
Right now, I am working on some more comic for Marvel. I'm working on an EP with DJ Dahi, we're about 95% done with that. The next project after Antisocial will be coming out hopefully by the end of the year.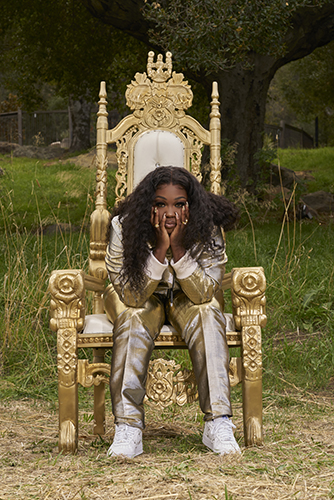 For more on Saint Bodhi, click here.
Stay connected with her by following her on Facebook, Instagram, & Twitter.
All images by Brandon Hicks