Shane Engedi  quickly got the attention of others for one main thing: self-love. Her two self-love movements Natural Collab Fridays and Lovin' This Melanated Girl. We wanted to catch up with this passionate woman to find out about her goals in life and the purpose of each event she holds. In this exclusive interview, Shane opens up to us about the inspiration behind her movements and much more!
Tell us about Natural Collab Fridays and Lovin' this Melanated Girl, what inspired you to create it?
Self-Love. Goal-Oriented. Individuality. A few words to describe my purpose behind Natural Collab Fridays (NCF) and Lovin' this Melanated Girl (LTMG), which are my two self-love movements. In 2016, I became very active in the natural hair community by attending and volunteering at various hair shows and festivals along the east coast, and started my platform using social media. At that time, many hair pages with a huge following and engagement seemed to only showcase naturals and curly girls with voluminous, long, and "nicely" textured hair. Consequently, it was extremely difficult to be featured on these hair pages to brand myself as a natural hair enthusiast, and to gain exposure for my new platform to inspire others to love their hair and skin. So, I was inspired to birth my first self-love movement called Natural Collab Fridays to inspire women and men to "empower each other worldwide with our natural beauty, hair, and skin".  My sole purpose for this movement was to dedicate myself to those unheard and unnoticed so I purposely seek out pages with the least number of followers, likes, and engagement— to allow them the opportunity to be spotlighted. Every Friday in 2016 & 2017, I would collaborate with features from various backgrounds by posting their photo of choice, their location (state or country), and one word or phrase that describes them. In 2017, I featured over 300 "collabs" from different countries, islands, and states, and my #NaturalCollabFridays hashtag was used over 3600 times. In sync with my personal growth, my brand's vision transitioned to focus more on reaching out to women and young girls. So, last April, I was inspired to create my second self-love movement entitled "Lovin' this Melanated Girl" to influence them to become "more self-focused and goal oriented on their own purpose and goals". Since the birth of my movements, I have been actively hosting small events/brunches to provide a space for creatives, naturals, youtubers, small business owners, and artists to meet and share their brands.  Each event has been successful due to the extraordinary support I have received from local to mainstream sponsors that donated sponsored products to enhance the lives of women along the east coast and midwest.
What do you have planned for your event series, My event?
Well, I plan to expand my event series to selective countries in South America, West Africa, South Africa, and the Carribeans; countries including Nigeria, Ghana, Liberia, São Paulo, Rio de Janeiro, and Jamaica. I would like to enlarge my network and create a team of likeminded, genuine people with the same passion to empower others like at branded events. This April, I will be traveling to London, UK where I planned host a Lovin' this Melanated Girl brunch, which would be my first international event. Also, I have four larger LTMG early spring to late summer events planned for Brooklyn, NY; Dallas, TX; Miami, FL; and Washington, D.C. The larger events will give creatives, naturals, influencer, business owners, and artists a place to connect and share their own ideas on hair, skin, art, but most importantly, self-love. This year will be the first time I incorporate a self-love panel with 4-6 brand influencers who will share their ideas on self-love, fitness, or natural hair journeys with my guests. Of course, I plan to collaborate with sponsors to give my guest a chance gain access to various hair, skin, or beauty care products that will be most beneficial to them. Overall, I have a lot of ideas planned for my event series, while pushing myself to stay optimistic and focused— entrepreneurship has its challenges!
How would you describe life as an influencer?
Influencer… honestly, I did not consider or associate myself with the lifestyle of an influencer until last spring. For years, I felt I was not qualified and would intentionally shy away from others inaccurately labeling me as one. I perceived an influencer as a socialite who had tons of money, followers, no debt or problems, flawless skin and hair, with a traditional family setup without dysfunctions. I can admit that I was encircle in society's idea that everyday people that experience real-life situations cannot be influencers because their lives are not perfect. However, that changed when I recognized that God gave me the temperament to positively influence others to love themselves first, then empower others within their community to embrace their own self-love. With that, my life as an influencer is like that of a non-influencer; for example, I work a 9-5 to live; I have mental breakdowns when I am overwhelmed from being an momprenuer; I become uninspired when my brand is stagnant; and incorporate daily walks to reset my thoughts from negativity. My point is, my life as an influencer does not differ from everyone's else, so I would describe my life to equally have the same ups and downs that non-influencers experience… surprisingly, I have a very basic life. To add, I personally believe anyone could influence others within their social circles, so we all should be mindful of how we are impacting others with our words, actions, emotions, and lifestyles. However, others like myself, have been graced with intrinsic gift to lead a large audience using a social platform, then be labelled as an "influencer"— but my life is very normal.    
Why are you so passionate about empowering women?
Mhm… I am passionate about helping others and being around genuine people who love to help others. One of my favorite quotes by Dr. Maya Angelou that I have paraphrased and live by is "people may not remember what you said or did, but they will always remember how you made them feel". As evolving women, we feel everything…especially the toxic and negative thoughts that infiltrate our minds. So, it is easy for us to fall into loophole of self-doubt, low self-esteem, and ruminate painful words from our past. Plus, our male-dominated society places constant pressure for us to look, act, do, feel, and think a certain way to become a utopian woman. With that, I am very passionate about empowering women and young girls to embrace their flaws, love who they are, and walk in their purpose. Being a single mother to my 7-year old daughter, working a full-time job, and managing my own brand while coping with my own personal challenges can bring on occasional stress. But my chakras seem to align when I am helping women love themselves and encouraging them to walk in their purpose— whether through my events, in person, or using my social platform. Women need LOVE, and most importantly we were made to be loved; and once a woman tunes into loving herself first by embracing the woman she was created to be, then she can in turn empower others to feel or show that same love in a world full of rejection and trauma. Overall, my passion to empower women was produced out of my painful adolescent years that I overcame with unwavering faith in God… and, by transforming the negativity I would rehash in my mind into emPOWERment.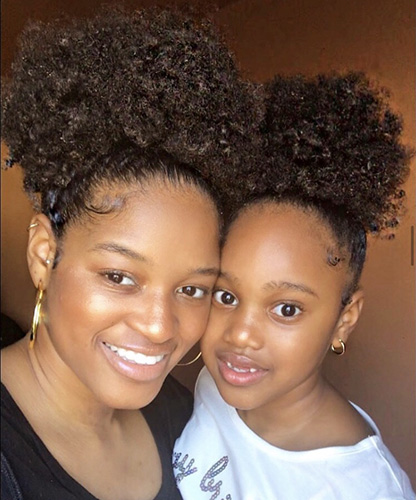 What can we expect to see from you in the future?
Well like every evolving entrepreneur, motivational speaker, or anyone who brands themselves… We can expect great things for Natural Collab Fridays and Lovin' this Melanated Girl in the future. I brand myself as my self-love movements so my expectations for my future and my brand are closely in sync. Contrary to popular belief about emotive influencers like myself, I am VERY introverted, shy away from attention, and find serenity when working behind the scenes— the less you see me, the more balanced I am. Don't get me wrong, I LOVE being all inclusive with my guests at my events and on my social platforms… but I cherish the moments when I can seclude myself from my reality; be inquisitive and self-reflect.  With that, you can expect to see my brand expanded to empower women at a greater distance, but I plan to maneuver into a more hidden role behind the scenes, as an influencer. As mentioned earlier, I want to enlarge my network and team in developing countries in need, but you will definitely see progress as long as God allows. My background is in sociology, so I would LOVE to do some philanthropic work with children and women in Nigeria, Ghana, Jamaica since those are my roots—I enjoy teaching.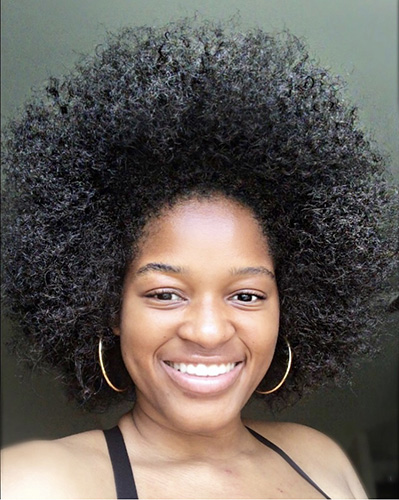 For more on Shane Engedi, follow her on Instagram today!