Atlanta, GA – Southern Crescent Women in Business continues to set the standard again with support of small business and women owned business support by continuing to expand their platform. 
Southern Crescent Women In Business established WomenLive! TV several years ago to elevate the conversation of women in business. It is a series that streams live on Amazon under the Southern Crescent Women In Business Free Downloadable Smart TV App. These are candid conversations with women in business who have small nuggets to share with their fellow women in business and to learn more about the women behind the brand. It is the brainchild of founder, Ariel Shaw, MBA, who includes the opportunities for the ladies to also participate on her Top 25 Most Globally Shared Spotify Podcast, Women, Wealth and Entrepreneurship. According to Shaw "Each conversation reveals why women are leading in starting and sustaining new businesses across the United States. It is smart and is needed."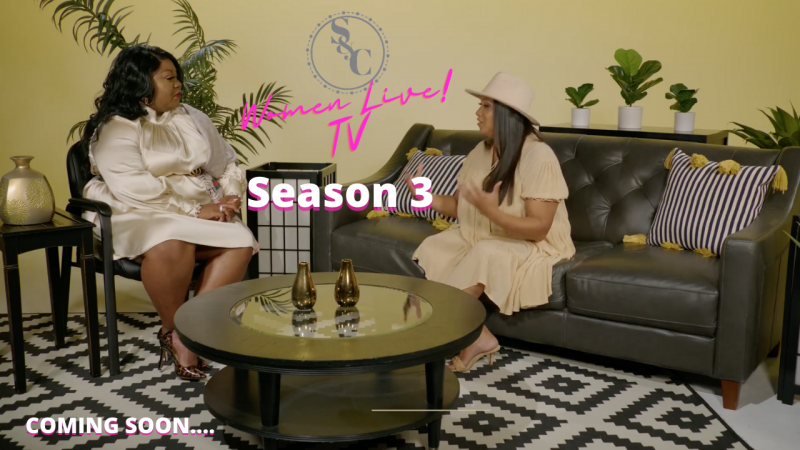 2023 Media Participants and Interviews include Sylvia Dennis-Wray of The Alzheimer's Services Center , Tyronica Carter of Radiant Styles, Alicia Williams of The Dazzling Diva Collection, Yvette Best of Best Services Unlimited LLC, Shirley Solomon of Blessed Hands Home Care, Debraisha Hale of Divine Designs LLC, Katherine Jordan of The SAVVY ID, Melissa Ellis of Life Beyond Water and Kimberly Corbin of Meeting Shields LLC.
Women Live! TV is also available on Amazon Fire TV, Amazon Prime, YouTube and on the organization's social media pages. It is set to premiere this Summer on a TV near you. Stay tuned for more by following Southern Crescent Women In Business on all social media platforms and visiting www.scwibga.org and www.womenlivetv.com
Check out their full promo: https://tinyurl.com/wltv2023
ABOUT SOUTHERN CRESCENT WOMEN IN BUSINESS
Southern Crescent Women in Business (SCWIB) is a conglomerate of women owned businesses and women in business that have come together to change the economic landscape in the Southern Crescent area. With active Chapters in South Metro and now North Metro. Their vision is to develop key partnerships, deepen business relationships and to provide resources to assist in the growth of women owned business. To join this organization as a member or to find out more, visit www.scwibga.org.