Most of us know with fashion comes controversies. Most designers block out the noise an defy the cause with ground breaking trends. When you pair that boldness and add patterns and colors you end up literally crossing lines. Recently we sat down with Keys Harper owner of the Spoiled Brats brand to see just how calming defiance can actually be. 
Sheen: So often we are told that we need to focus on just one thing. If you have kids you have to scale back your career, if you have a career, you can't have a family. What comes to mind when you hear that?
Keys/Spoiled Brats: What comes to mind when I hear you should focus only one thing is you don't have to just focus on one thing if you have balance. You have to be able to balance out your time and schedule if you want to do multiple things. I am a mother , I have a 9-5, and run a few businesses. But making sure I have a schedule helps organization, and prioritize time for my family, myself and my business. 
Sheen: You're a mom and an entrepreneur. How do you create work life balance? 
Keys/Spoiled Brats: Yes, I am a mother and entrepreneur. I create a work life balance by creating a schedule, organizing my time , and having a strong support system. For instance, If I have a pop up shop event I typically bring my son along he's a great helper and he's actually interested in becoming an entrepreneur. But if it's an event where children can not attend. I utilize my support system while I'm handling business . Overall,  Creating a schedule ensures that I'm making time for myself , my family and my businesses. 
Sheen: Let's discuss your brand Spoiled Brats. Where did the idea or concept come about?
Keys/Spoiled Brats: The concept Spoiled Brats idea came about because I was continuously being called a "Spoiled Brat" but I truly feel everyone deserves to be spoiled. Which inspired me to create a community of likeminded individuals.  I also created the Spoiled Brats Brand to create a mental health outlet for myself. Creativity for me is a joy, it releases my anxieties and helps me redirect my depression into something beautiful and creative. 
Sheen: As far as the clothing brand it's self, the styles are very unique and edgy. How do you draw your inspiration as far breaking the narrative of keeping up with todays current fashion trends?
Keys/Spoiled Brats: Yes thank you, my main goal for my brand is to provide unique and edgy styles. I draw my inspiration from my life journey. Each one of my designs have its own unique story which makes my brand different from the rest.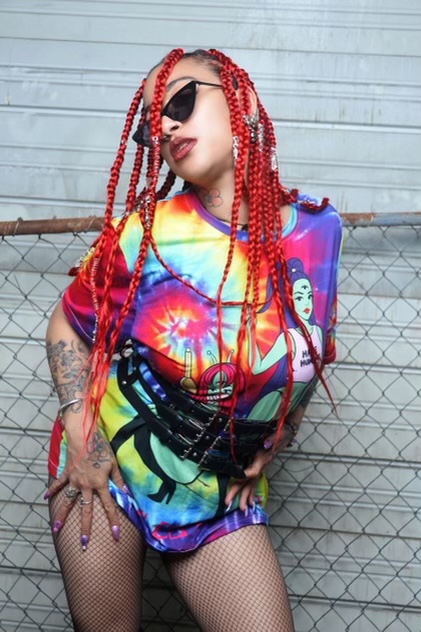 Sheen: When starting brand people feel like you're supposed to have a "targeted audience". Your brand has all races, genders, and heights and more. Were you trying to send a message with that marketing or did it just turn out that way?
Keys/Spoiled Brats : Yes, it is important to have a targeted audience when starting any business or brand. A targeted audience ensures that you have set plan of who you should market to and make products for. When I created my brand I wanted it to be versatile because "Everyone deserves to be spoiled."
Sheen: You've also started a Spoiled Brats podcast. Is your podcast geared toward a specific topic? If so what is that topic?
Keys/Spoiled Brats: My show "Spoiled Brats Show" is a show based on the life of an entrepreneur, a variety of current topics, unfiltered opinions, games , and mostly Mental Health. I wanted a show that encourages entrepreneurs to discuss their journeys and bring awareness to  any mental health struggles. I wanted my show to be a safe place and help others who have the same struggles.
Sheen: Thinking of the Spoiled Brats brand in totality; who are sone people that you would like to work with whether it's getting them in the clothing or on the podcast?
Keys/Spoiled Brats: Thinking of the brand in a whole I see so many people who could be the face of my brand. Such as , Rihanna , Summer Walker & JT comes to mind because not only do they all have unique and edgy styles. But they have fun and sassy personalities which is what my brand represents.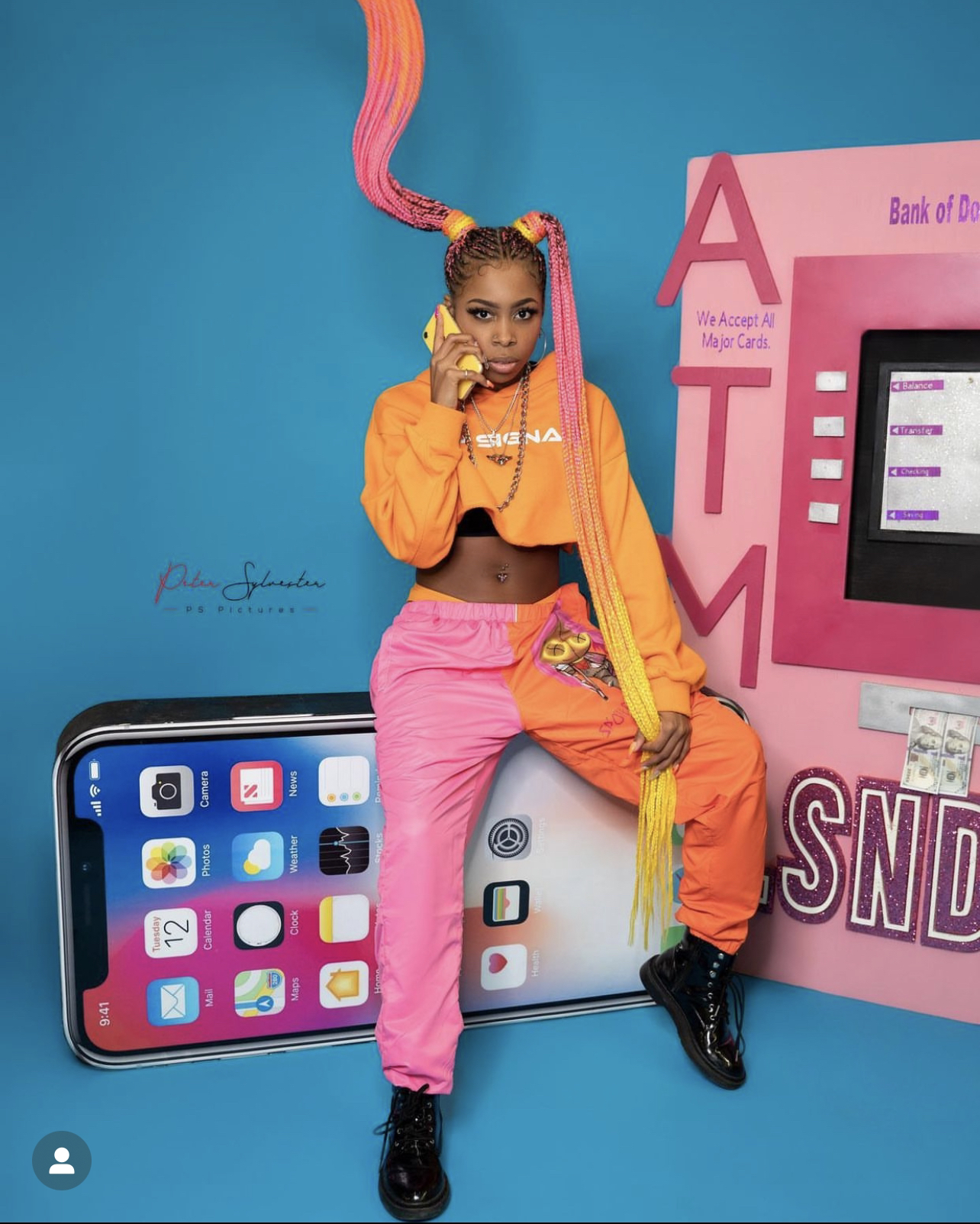 Sheen: What advice would give a young person wanting to start items in the industry?
Keys/Spoiled Brats: The advice I would give a young entrepreneur is to chase your dreams and no matter how hard it gets never quit! 
IGS:
@spoiledbratsbrand https://instagram.com/spoiledbratsbrand?igshid=OGQ5ZDc2ODk2ZA==
@spoiledbratsshow https://instagram.com/spoiledbratsshow?igshid=OGQ5ZDc2ODk2ZA== 
Website: spoiledbratsapparel.co
Balance and motivation is literally the key. Stepping outside your comfort zone and just letting your creativity take control could be just the thing you need to birth the next great idea. Make sure to catch with all things Spoiled Brats. 
Photo Credits: PS Pictures